My name is Ken Raggio. This website is dedicated to presenting the Gospel of Jesus Christ to every person in Bolivia through the Internet. I want to teach the BIBLE to you, in whatever city or department you live in throughout

BOLIVIA
I offer YOU A FREE DAILY BIBLE STUDY by email.
This is an extraordinary opportunity for you to learn the
entire Bible entirely free with my step-by-step Daily Mini-Lessons!
Please don't go away!

Type your name and email address in the form on this page
to subscribe while you are visiting here now.
You may never have another opportunity to learn the Bible like this again.
Flag
Sucre
300,000
Bolivia
9.8 Million
Sucre
Capital
Symbol
La Paz
1.6 Million Metro
La Paz
Downtown
Bolivia
Geography
Plaza
Murillo
La Paz
Aerial
Santa Cruz
1.5 Million
Santa Cruz
Bimodal Station
Parque
Noel-Kempff
El Alto
Altiplano
El Alto
Main Street
I want to show you that the Bible, and the God of the Bible, is true.
If you already believe in the Bible, please help me reach others in Bolivia!
Visit my website here.
Salt Flats

Altiplano

Nevado
Sajama
Lake
Titicaca
Cataratas
Arcoiris
Cochabamba
1 Million
Oruro
250,000
Potosi
Silver Mines
Quillacollo

Villazon


If YOU live in Bolivia,
or if you know someone living in
ANY ONE of these places who has Internet access...

PLEASE TELL EVERYONE ABOUT THIS WEBSITE!!
kenraggio.com

The Gospel of Jesus Christ is life-changing for all people everywhere, including:
DEPARTMENTS:

* Beni (Trinidad)
* Chuquisaca (Sucre)
* Cochabamba (Cochabamba)
* La Paz (La Paz)
* Oruro (Oruro)
* Pando (Cobija)
* Potosí (Potosí)
* Santa Cruz (Santa Cruz de la Sierra)
* Tarija (Tarija)

CITIES (Population):

Santa Cruz - 1,545,161)
El Alto - 907887
La Paz - 877363
Cochabamba - 608276
Sucre - 281240
Oruro - 228624
Tarija - 194768
Potosí - 160648
Sacaba - 104285
Montero - 98078
Trinidad - 92050
Riberalta - 84888
Yacuiba - 84779
Quillacollo - 84548
Colcapirhua - 47041
Cobija - 40125
Guayaramerín - 37121
Viacha - 35102
Villazón - 33943
Camiri - 32670
Bermejo - 32140
Tiquipaya - 30227
El Carmen - 26548
San Ignacio - 26535
Warnes - 25619
Tupiza - 24491
San Borja - 22736
Villamontes - 22675
Cotoca - 21764
Yapacaní - 21428
Every Bolivian cultural and ethnic group.

Amerindians, Quechua, Mestizo, European, Asian, African, all others.
Every Language Group:

Spanish, Aymara, Quechua, English, and all others.
Every Religious Group:

Roman Catholic, Protestant churches, Baptist, Mennonite, United Pentecostal, Jewish Ashkenazi, all others.



Join now to begin receiving free daily Bible studies today.


You can forward these email Bible studies to your friends, too.
Let us spread the Gospel of Jesus Christ to EVERYONE!

If you are a Christian believer or a minister or a pastor,
I URGE YOU to subscribe to my daily Bible studies. They will help you
learn God's word, and will help you to teach your friends and
fellow believers. You can print out these lessons, and share them
with your friends, or teach them in groups.

They are also very Valuable for your personal spiritual growth!
Unique daily

mini-lessons

teach the

entire Bible

step-by-step!
Help for pastors and ministers, for sermons and illustrations.
Not available anywhere else! Click here.
Compare your hero. (A challenge to skeptics.)

KEN RAGGIO MINISTRIES presents
Hundreds of FREE Articles in all Bible categories.
Many Sermons and Bible Lessons
Salvation - Water Baptism - Holiness
Bible Studies on each book of the Bible
Christian - Pentecostal - Apostolic
Extensive Prophecy Topics
Revelation Explained - Antichrist - Mark of the Beast, etc.
Please print out the articles you see here
and give them to your friends!

I would love to hear from you if you are reading this in Bolivia!
Please write to me at ken @ kenraggio.com and tell me about yourself.
I am aware that Christian believers have many
challenges and difficulties in Bolivia.
I will add you to my prayer list and pray for you and your ministry.
Please tell me what you can about any
churches or ministers you know in Bolivia.
Please return often for more material,
and tell your friends about
www.kenraggio.com
, too!
THANKS!
And God bless you!
Ken Raggio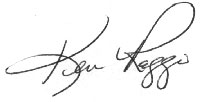 Click here for BOOKS and VIDEOS by Ken Raggio
ALL ARTICLES WRITTEN BY KEN RAGGIO, Copyright 1988-2010
Articles may not be republished on the Internet without express permission.
ALL RIGHTS RESERVED.

http://kenraggio.com
Thanks for coming by!
SEARCH THIS SITE ON ANY KEYWORDS:

Look up ANY Bible topic you are interested in, and this search will find all the articles on www.kenraggio.com that include your keywords! This is an AWESOME feature! (Not responsible for the first ad!) Try it now!



Loading

See COMPLETE LIST of Articles from Ken Raggio