Receive DAILY BIBLE STUDIES each day by Email, absolutel free!
Do you want to know all about the Bible?
Do you want to understand the TRUTH about God, the Church, Heaven and Hell,
True Christianity, all about Angels, Miracles, Bible Prophecies, and More?
I will send these Bible studies to you, daily, in

CROATIA!


You will begin to understand the entire Bible.
You will LOVE the daily step-by-step mini-Bible lessons in your email box.
Are you a PASTORS? TEACHER? CHRISTIAN? NON-CHRISTIAN?
You can print out each lesson and TEACH them to others, or give them printed copies!
Learn about everything from Genesis to Revelation!


| | | | | |
| --- | --- | --- | --- | --- |
| | | | | |
| | | | | |
| | | | | |
| | | | | |
| | | | | |

PLEASE TELL YOUR GOOD FRIENDS ABOUT THIS WEBSITE!!

You NEED to know and understand the Gospel of Jesus Christ!
It will change your life.
These lessons will teach all the best-known lessons in the Bible to


EVERYONE IN GREATER CROATIA!





Sign up NOW to begin receiving free daily Bible studies today.


Forward these email Bible lessons to everyone you know on the Internet!
Help spread the message of Jesus Christ to EVERYONE!
This is VERY VALUABLE for Your Personal Spiritual Growth
These Unique daily

Mini-Lessons

teach the

Entire Bible

STEP-By-STEP!
This is amazing help for pastors and ministers, for sermons and illustrations.
Not available anywhere else! Click here.




RECOMMENDED READING:



Jesus Christ - Most Phenomenal Human Who Ever Lived
Who can compare to Jesus? What man ever lived like Him?
Compare your hero. (A challenge to skeptics.)

The Resurrection of the Dead
Jesus proved that the dead can live again.
The historical facts demand an answer from you and me.
Jesus' death, burial and resurrection corresponds to
our repentance, water baptism and new birth!


Why am I living?
If there is NO God and no life after death, then what is life about?




SEE COMPLETE LIST OF ARTICLES ON HOME PAGE





KEN RAGGIO MINISTRIES presents
Hundreds of FREE Articles in all Bible categories.
Many Sermons and Bible Lessons
Salvation - Water Baptism - Holiness
Bible Studies on each book of the Bible
Christian - Pentecostal - Apostolic
Extensive Prophecy Topics
Revelation Explained - Antichrist - Mark of the Beast, etc.
Please print out the articles you see here
and give them to your friends!
Write to me at ken @ kenraggio.com and tell me about yourself!
Also, tell me about the churches and ministers in Croatia.

Please return often for more material,
and tell your friends about
www.kenraggio.com
, too!
THANKS!
And God bless you!
Ken Raggio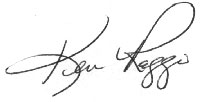 Click here for BOOKS and VIDEOS by Ken Raggio
ALL ARTICLES WRITTEN BY KEN RAGGIO, Copyright 1988-2010
Articles may not be republished on the Internet without express permission.
ALL RIGHTS RESERVED.

http://kenraggio.com
Thanks for coming by!
---
SEARCH THIS SITE ON ANY KEYWORDS:

Look up ANY Bible topic you are interested in, and this search will find all the articles on www.kenraggio.com that include your keywords! This is an AWESOME feature! (Not responsible for the first ad!) Try it now!



Loading

See COMPLETE LIST of Articles from Ken Raggio




Please Help Support This Ministry






If YOU live in Croatia, or know someone
living in these cities who has Internet access...
PLEASE RECOMMEND THIS WEBSITE!
www.kenraggio.com


List of Top 20 Cities In Croatia

Rank City Population
1 Zagreb 779,145
2 Split 188,694
3 Rijeka 144,043
4 Osijek 114,616
5 Zadar 72,718
6 Slavonski Brod63,268
7 Pula 58,594
8 Karlovac 57,364
9 Sesvete 44,914
10 Varaždin 41,434
11 Šibenik 37,060
12 Sisak 36,785
13 Velika Gorica33,339
14 Vinkovci 33,239
15 Dubrovnik 31,756
16 Vukovar 30,126
17 Bjelovar 27,738
18 Koprivnica 24,809
19 Požega 20,943
20 Đakovo 20,912

Administrative Divisions

20 counties (zupanije, zupanija - singular) and 1 city* (grad - singular); Bjelovarsko-Bilogorska, Brodsko-Posavska, Dubrovacko-Neretvanska (Dubrovnik-Neretva), Istarska (Istria), Karlovacka, Koprivnicko-Krizevacka, Krapinsko-Zagorska, Licko-Senjska (Lika-Senj), Medimurska, Osjecko-Baranjska, Pozesko-Slavonska (Pozega-Slavonia), Primorsko-Goranska, Sibensko-Kninska, Sisacko-Moslavacka, Splitsko-Dalmatinska (Split-Dalmatia), Varazdinska, Viroviticko-Podravska, Vukovarsko-Srijemska, Zadarska, Zagreb*, Zagrebacka

RELIGIONS IN CROATIA:

Roman Catholic 87.8%, Orthodox 4.4%, other Christian 0.4%, Muslim 1.3%, other and unspecified 0.9%, none 5.2% (2001)

ETHNIC GROUPS IN CROATIA:

Croat 89.6%, Serb 4.5%, other 5.9% (including Bosniak, Hungarian, Slovene, Czech, and Roma)

LANGUAGES IN CROATIA:

Croatian 96.1%, Serbian 1%, other and undesignated 2.9% (including Italian, Hungarian, Czech, Slovak, and German)




Croatia is officially the Republic of Croatia, in in central and southeastern Europe, near the Pannonian Plain, Balkans, and Mediterranean Sea. Its capital and largest city is Zagreb. On the north, Croatia borders Slovenia and Hungary. On the southeast, it borders Bosnia and Herzegovina. On the east, it borders Serbia and Montenegro.

Croats arrived in the seventh century in what is modern Croatia, organizing two dukedoms. The first king, Tomislav was crowned in 925 AD and Croatia became a kingdom. The Kingdom of Croatia remained sovereign for about two hundred years. Its peak was under the rule of Kings Peter Krešimir IV and Demetrius Zvonimir. Croatia unified with Hungary in 1102. In 1526, the Croatian Parliament elected Ferdinand from the House of Habsburg to the throne. Croatia declared independence from Austria–Hungary in 1918. It co-founded the Kingdom of Yugoslavia. After World War II, Croatia was a founding member of the Second Yugoslavia. Croatia declared independence June 25, 1991, becoming a sovereign state.

Croatia has membership in the United Nations, the Council of Europe, the Organization for Security and Co-operation in Europe, NATO, the World Trade Organization and CEFTA. Croatia is a candidate for membership in the European Union. Croatia is a founding member of the Union for the Mediterranean. Croatia is classified as an emerging and developing economy by the International Monetary Fund, and is considered a high income economy by the World Bank.