FREE EMAIL BIBLE STUDIES for all Cuban citizens!
Would you like to learn all about the Bible?
Do you want to know the TRUTH about God, Jesus, and the Church,
Heaven and Hell, Angels and Demons, Miracles and Divine Healing?
Would you like to understand Bible Prophecies about the Last Days?

Sign up TODAY for these Bible studies. They are TOTALLY FREE!

Everyone in CUBA is welcome to enroll in these powerful lessons!


Every day, you will get FOUR 100-word MINI-LESSONS on Bible topics.
You will be able to understand the entire Bible with these lessons.
ENJOY each daily Email as you go step-by-step through the Bible.
Students from over 200 NATIONS already receive these Bible studies.

PASTORS AND TEACHERS - These lessons are especially valuable!
All CHRISTIANS and NON-CHRISTIANS need to know what the Bible says!
Print out these lessons and SHARE them with your friends!
Learn everything from Genesis to Revelation!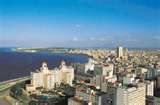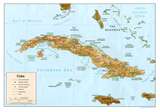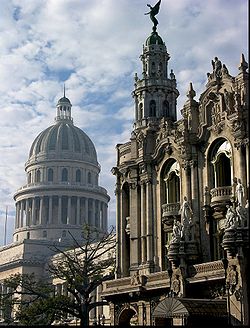 Cuba
Flag
Havana
3.7 Million
Cuba
11.5 Million
Havana
Capitol/Theater
Cuba
Seal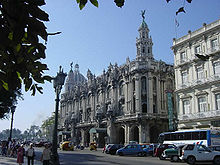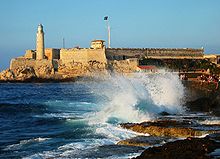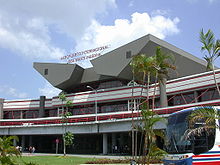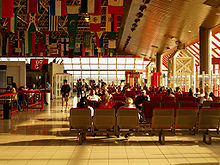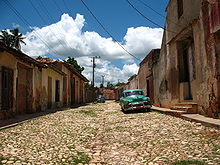 Gran Teatro
Inglaterra
El Morro
Fortress
Jose Marti
Airport
International
Terminal
Trinidad
UNESCO Site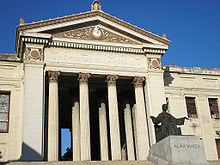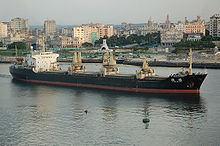 University
of Havana
Chinatown
District
Havana
Harbor

Governor's
Palace
Hotel
Nacional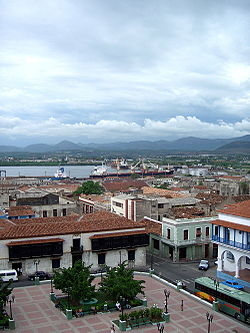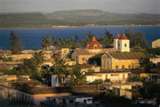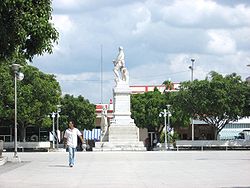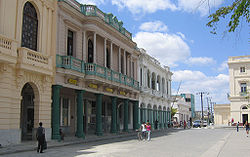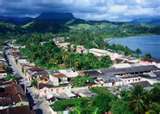 Santiago
De Cuba
Camaguey

Holguin

Santa Clara
Parque Vidal
Guantanamo
Province


If YOU live in Cuba, or if you know someone living
in ANY ONE of these cities who has Internet access...
PLEASE SEND THEM TO THIS WEBSITE! www.kenraggio.com

Cuba - National Population - 11.2 Million

Cities

* Havana, 2,201,610
* Santiago de Cuba, 423,392
* Camagüey, 301,574
* Holguín, 269,618
* Santa Clara, 210,220
* Guantánamo, 208,145
* Bayamo, 144,664
* Victoria de Las Tunas, 143,582
* Cienfuegos, 140,734
* Manzanillo, 132,789
* Pinar del Río,139,336
* Matanzas, 127,287
* Ciego de Avila, 106,225
* Sancti Spiritus, 98,283
* Cardenas, 80,832
* Palma Soriano, 76,179
* Morón, 53,551
* Nueva Gerona, 46,923
* Contramaestre, 44,752
* Colón, 44,520
* Artemisa, 43,427
* Güines, 42,801
* Sagua La Grande, 41,756
* Trinidad, 41,293
* Placetas, 40,982
* Baracoa, 39,190
* Nuevitas, 38,995
* Mayarí, 30 000


RELIGIONS IN CUBA:

Cuba is officially atheistic. Religions include Catholicism, Santeria, many cults, Assemblies of God, United Pentecostal Church, 54 Protestant denominations, small communities of Jews, Muslims and members of the Bahá'í Faith.

ETHNIC GROUPS IN CUBA:

Cuban, African-Cuban, Canarian, Catalan, Andalusian, Galician, Spanish, French, Portuguese, Italian, Russian, Dutch, Greek, British, Irish, Asians, Americans, Chinese, Japanese, Filipino, Korean, Vietnamese, Sahrawi Arabs, and other ethnic groups.

LANGUAGES SPOKEN IN CUBA:

Spanish, English, Haitian Creole

PLEASE TELL EVERYONE YOU KNOW ABOUT THIS WEBSITE!!

Everyone NEEDS to know and understand the Gospel of Jesus Christ!
It will change your life.
You will learn every important lesson from the Word of God.

Will you please help me reach
EVERYONE IN GREATER CUBA?



Sign up NOW to begin receiving free daily Bible studies today.


Please forward these email Bible lessons to everyone you know on the Internet!
Help me spread the message of Jesus Christ to EVERYONE!
NOTHING is better for Your Personal Spiritual Growth than studying the BIBLE!

These Unique daily

Mini-Lessons

will teach the

Entire Bible to you...


STEP-By-STEP!
PASTORS! TEACHERS! CHRISTIAN WORKERS!
You will find this to be a wealthy resource for lessons and sermons.
Not available anywhere else! Click here.




RECOMMENDED READING:



Jesus Christ - Most Phenomenal Human Who Ever Lived
Who can compare to Jesus? What man ever lived like Him?
Compare your hero. (A challenge to skeptics.)

The Resurrection of the Dead
Jesus proved that the dead can live again.
The historical facts demand an answer from you and me.
Jesus' death, burial and resurrection corresponds to
our repentance, water baptism and new birth!


Why am I living?
If there is NO God and no life after death, then what is life about?




SEE COMPLETE LIST OF ARTICLES ON HOME PAGE





KEN RAGGIO MINISTRIES presents
Hundreds of FREE Articles in all Bible categories.
Many Sermons and Bible Lessons
Salvation - Water Baptism - Holiness
Bible Studies on each book of the Bible
Christian - Pentecostal - Apostolic
Extensive Prophecy Topics
Revelation Explained - Antichrist - Mark of the Beast, etc.
Please print out the articles you see here
and give them to your friends!
Write to me at ken @ kenraggio.com and tell me about yourself!
Also, tell me about the churches and ministers in Cuba.

Please return often for more material,
and tell your friends about
www.kenraggio.com
, too!
THANKS!
And God bless you!
Ken Raggio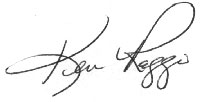 Click here for BOOKS and VIDEOS by Ken Raggio
ALL ARTICLES WRITTEN BY KEN RAGGIO, Copyright 1988-2010
Articles may not be republished on the Internet without express permission.
ALL RIGHTS RESERVED.

http://kenraggio.com
Thanks for coming by!
---
SEARCH THIS SITE ON ANY KEYWORDS:

Look up ANY Bible topic you are interested in, and this search will find all the articles on www.kenraggio.com that include your keywords! This is an AWESOME feature! (Not responsible for the first ad!) Try it now!



Loading

See COMPLETE LIST of Articles from Ken Raggio
Please Help Support This Ministry