Welcome. I am Ken Raggio, and I want to give you a free Bible study.
I will teach you the entire Bible one MINI-LESSON at a time by email.
This offer is good for everyone in
GUATEMALA.
Would you like to learn all about the Bible and Jesus Christ?
I think you will love these extraordinary daily Bible studies!
And they are free!
Be sure to subscribe right now, while you are visiting here today.
You may never see this page again!
If you already believe in the Bible, you will really enjoy these lessons!
Will you help me spread the word? I want to reach everyone in Guatemala,
so they will know all about God and the Bible. Fill in your name and email above.
Flag
Guatemala City
Capital
Guatemala
13 million
Guatemala City
1.2 Million
Coat of Arms

Coban
95,000
Villa Nueva
406,000
Quetzaltenango
132,000
Flores
15,000
Panajachel
Lake Antitlan



If YOU are reading this website in GUATEMALA,
I would love for you to write to me!
Please help me reach others who are in Guatemala.
Tell everyone you know who has Internet access in...

CITIES and TOWNS in GUATEMALA:
Almolonga, Alotenango, Amatitlán, Antigua Guatemata, Asunción Mita, Ayutla, Barberena, Barillas, Chajul, Chimaltenango, Chinautla, Chiquimula, Chiquimulilla, Ciudad de Guatemala, Ciudad Vieja, Coatepeque, Cobán, Comalapa, Cuilapa, El Estor, El Tejar, Escuintla, Esquipulas, Flores, Guastatoya, Huehuetenango, Jalapa, Jocotenango, Jutiapa, Malacatán, Mazatenango, Mixco, Nebaj, Nueva Concepción, Ostuncalco, Palín, Patzicía, Patzún, Petapa, Poptún, Pueblo Nuevo Tiquisate, Puerto Barrios, Puerto San José, Quezaltenango, Retalhuleu, Salamá, Salcajá, San Andrés Itzapa, San Benito, San José, San José Pinula, San Juan Sacatepéquez, San Lucas Tolimán, San Marcos, San Pedro Ayampuc, San Pedro Carchá, San Pedro Sacatepéquez, San Pedro Sacatepéquez, Sanarate, Santa Catarina Pinula, Santa Cruz del Quiché, Santa Lucía Cotzumalguapa, Santa María de Jesús, Santiago Atitlán, Santiago Sacatepéquez, Sololá, Sumpango, Tecpán Guatemala, Tiquisate, Totonicapán, Villa Nueva, Zacapa


PLEASE TELL YOUR GOOD FRIENDS ABOUT THIS WEBSITE!!
The Gospel of Jesus Christ will change your life and give you hope.
It is the best news for all people everywhere, including:

ETHNIC GROUPS:
Ladinos, Maya, Indian, mixed Hispanic-Maya, Spanish-speaking Xinca, Garifuna (mixed African and Caribbean descent; formerly called Black Caribs), all other ethnic groups.

LANGUAGES:
Achi, Akatek, Awakatek, Ch'orti', Chuj, Garifuna, Guatemala-Belize Language Exchange Project, Guatemalan Sign Language, Itza' language, Ixil, Jakaltek, K'iche', Kaqchikel, Mam, Mopan, Poqomam, Poqomchi', Q'anjob'al, Q'eqchi', Sakapultek, Sipakapense, Spanish, Tektitek, Toquegua, Tz'utujil, Uspantek language, Xinca, Yucatec Maya language, English and others.

RELIGIONS:
Mayan, Indian, Roman Catholic Church, Charismatic, Evangelical, Church of God, Protestant, Assembly of God, Church of Christ, Presbyterian, Baptist, ELIM, Iglesia Evangelica Centroamericana, Fraternidad Cristiana, Mennonites, Seventh Day Adventists, Mormons, Methodists, Lutherans, United Pentecostal Churches, VERBO, EBRON, all others
Join now to begin receiving free daily Bible studies today.
Forward these Bible studies by email to your friends, too.
Give them the gift of the Word of God. Spread the Gospel in Guatemala!
If you are a Christian and a Bible-believer, especially
if you are a minister, pastor, or just someone seeking TRUTH,
subscribe now to the free daily Bible studies.
Every lesson will help you understand God's word.
Each mini-lesson will be in one of four categories:
1. PRAYER in the Bible
2. PRINCIPALS - People, Places and Things in the Bible
3. PRINCIPLES - Virtues, Values and Vices in the Bible
4. PROPHECIES in the Bible
Teach your friends, family members and fellow believers, too.
Print the lessons, give them to friends,
or teach them in group meetings.
They are also helpful for your personal spiritual growth!
Unique daily
mini-lessons
teach the
entire Bible
step-by-step!
Pastors, Preachers, Teachers!
Handout these Bible lessons in sermons and classroom lessons.
Print them in bulletins and newsletters.
They are not available anywhere else! Click here.


RECOMMENDED READING:


Jesus Christ -
Most Phenomenal Human Who Ever Lived
Can any man who ever lived compare to Jesus Christ?
Compare anyone you can think of. There is no one like Him.
The Resurrection of the Dead
Jesus Christ came alive from the grave!
That proves forever that the dead can and will live again.
This is a positive historical fact.
You and I will answer to God on judgment day.
Jesus' death, burial and resurrection is an irrefutible fact.
Jesus was not an ordinary man. He was God in flesh.

Why am I living?
If there is no God, then life does not have a real purpose.
If there is no life after death, then our lives have no divine purpose.
But there IS a GOD, and there IS life after death.
You should read this very important article.
SEE A COMPLETE LIST OF ARTICLES ON HOME PAGE

KEN RAGGIO MINISTRIES presents
Hundreds of FREE Articles in every Bible category.
A long list of Sermons and Bible Lessons
Topics include Salvation, Water Baptism, Holiness
LESSONS FROM EVERY BOOK IN THE BIBLE!
Christian - Pentecostal - Apostolic
Extensive Studies in the meanings of Bible Prophecy
Revelation Explained - The Antichrist - The Mark of the Beast, and more.
Please print these articles
and give them to your friends!

If you are reading this in Guatemala, PLEASE write to me!
Email your letter to me at ken @ kenraggio.com
Tell me about yourself, your family, your beliefs.
I know that Christianity has a variety of forms in Guatemala.
I want to teach you the truth of the Bible in Guatemala.

This is YOUR opportunity to learn about everything in the Bible.
Please sign up for the FREE BIBLE STUDIES. I will send them by email.
I will also add you to my prayer list and pray for you.
Please tell me what you can about any
churches, ministers, or Christians you know in Guatemala.
Please come back to kenraggio.com for many more articles,
and tell your friends about
www.kenraggio.com
, too!
THANK YOU, and God bless you!
Sincerely,
Ken Raggio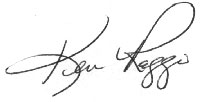 Click here for BOOKS and VIDEOS by Ken Raggio
ALL ARTICLES WRITTEN BY KEN RAGGIO, Copyright 1988-2008
Articles may not be republished on the Internet without express permission.
ALL RIGHTS RESERVED.

http://kenraggio.com
Thank you for visiting this site today!
The Internet's BEST SOURCE for complete Bible and Prophecy Teaching



SEARCH THIS SITE ON ANY KEYWORDS: