KEN RAGGIO MINISTRIES presents
Hundreds of FREE Articles in all Bible categories.
Many Sermons and Bible Lessons
Salvation - Water Baptism - Holiness
Bible Studies on each book of the Bible
Christian - Pentecostal - Apostolic
Extensive Prophecy Topics
Revelation Explained - Antichrist - Mark of the Beast, etc.
Please print out the articles you see here
and give them to your friends!

I would love to hear from you if you are reading this in Honduras!
Please write to me at ken @ kenraggio.com and tell me about yourself.
I am aware that Christian believers have many
challenges and difficulties in Honduras.
I will add you to my prayer list and pray for you and your ministry.
Please tell me what you can about any
churches or ministers you know in Honduras.
Please return often for more material,
and tell your friends about
www.kenraggio.com
, too!
THANKS!
And God bless you!
Ken Raggio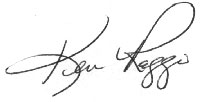 Click here for BOOKS and VIDEOS by Ken Raggio
ALL ARTICLES WRITTEN BY KEN RAGGIO, Copyright 1988-2009
Articles may not be republished on the Internet without express permission.
ALL RIGHTS RESERVED.

http://kenraggio.com
Thanks for coming by!
If YOU live in HONDURAS,

or if you know someone living in
ANY ONE of these places who has Internet access...
CITIES:
Armenia Bonito, Chamelecón, Choloma, Choluteca, Comayagua, Danlí, El Progreso, Gracias, Guanaja, Juticalpa, La Ceiba, La Esperanza, La Lima, La Mosquitia, Nueva Ocotepeque, Omoa, Puerto Castilla, Puerto Cortés, Puerto Lempira, Roatán, Sambo Creek, San Pedro Sula, Santa Rosa de Copán, Siguatepeque, Tegucigalpa (Capital), Tela, Tocoa, Trujillo
PLEASE TELL YOUR GOOD FRIENDS ABOUT THIS WEBSITE!!

The Gospel of Jesus Christ is life-changing for all people everywhere,
including every Honduran cultural and ethnic group.

Mestizos, Spanish, Amerindian, Black, White, Palestinian, Caucasian, Ch'orti', Mayan, Garifuna, Arawakan, Pech, Paya Indians, Tolupan, Jicaque, Xicaque, Tol, Lenca Indians, Miskito Indians, and all others.
Every Language Group:

Spanish, Pidgin, English, Amerindian, Garifuna, Arawakan, and all other languages.
Every Religions Group:

Roman Catholic, Pentecostal churches, Apostolic churches, United Pentecostal Churches, christians in honduras, Anglican, Presbyterian, Methodist, Seventh-day Adventist, Lutheran, Pentecostal, Evangelical Protestant, seminaries, Catholic Church, Buddhist, Jewish, Islamic, Bahá'í, Rastafari, indigenous denominations, religions, Church of Jesus Christ of Latter-Day Saints, Mormons, Apostolics, Baptists, Assemblies of God, al ministers and churches.