This ministry is targeting
MOZAMBIQUE
with the Gospel of Jesus Christ.
I offer you an extraordinary daily Bible study by email entirely free!
Please subscribe while you are visiting here today.
You may never see this page again!!
If you are a Bible-believer, please help me spread the WORD!
Please help me to reach every area of Mozambique,
especially targeting its major population centers with the Gospel.
Flag
Maputo
1.1 Million
Mozambique
21.4 Million
Beira
500,000 metro
Symbol

If YOU are in MOZAMBIQUE,
or you know someone who is living in
ANY ONE of these places with Internet access...

PROVINCES:

1. Cabo Delgado
2. Gaza
3. Inhambane
4. Manica
5. Maputo (city)
6. Maputo
7. Nampula
8. Niassa
9. Sofala
10. Tete
11. Zambezia

CITIES:

Matola 675,422
Nampula 477,900
Beira 436,240
Chimoio 238,976
Nacala 207,894
Quelimane 192,876
Mocuba 170,000
Tete 152,909
Gurue 145,000
Lichinga 142,253
Pemba 141,316
Xai-Xai 116,343
Maxixe 105,895



PLEASE RECOMMEND THIS WEBSITE TO YOUR GOOD FRIENDS!
The Gospel of Jesus Christ will change your life.
It is liberating for all people everywhere, including:

Every Mozambican cultural and ethnic group:
African 99.66% (Makhuwa, Tsonga, Lomwe, Sena, and others),
Europeans 0.06%, Euro-Africans 0.2%, Indians 0.08%, other

Religions:
Roman Catholic 24.2%, No religion 24.25%, Zionism 18.7%, Muslim 17.8%, Non-Catholic Christians 11.45%, Apostolic Pentecostals, Others

Languages:
Portuguese, English, Swahili, Makhuwa, Sena, Ndau, and Shangaan, Emakhuwa 26.1%, Xichangana 11.3%, Portuguese 8.8%, Elomwe 7.6%, Cisena 6.8%, Echuwabo 5.8%, other Mozambican languages 32%, other foreign languages 0.3%, unspecified 1.3%

Subscribe now and start receiving free daily Bible studies today.
Forward these email Bible studies to your friends, too.
Help me spread the Gospel of Jesus Christ to everybody everywhere.
Notice to all Christian believers, ministers, and pastors!
I URGE YOU to subscribe to my daily Bible studies.
Each lesson will help you to learn God's word,
They will help you teach friends and fellow believers.
Print these lessons, and share them with others.
Tell your friends, or teach these lessons in study groups.
They are also very VALUABLE for your personal spiritual growth!
Unique daily
mini-lessons
teach the
entire Bible
step-by-step!
Here is help for pastors and ministers, for sermons and illustrations.
You will not find these lessons ANYWHERE ELSE! Click here.
Compare your hero to Jesus. (This is a challenge to skeptics.)

KEN RAGGIO presents
Hundreds of FREE Articles in all Bible categories.
Great Sermons and Informative Bible Lessons
Salvation - Water Baptism - Holiness
Just about every Bible topic you can think of!
Bible Lessons from Every Book in the Bible
Christian - Pentecostal - Apostolic
Extensive Prophecy Topics
Revelation Explained - Antichrist - Mark of the Beast, etc.
Please print out the articles you see here
and give them to your friends!

If you are reading this in MOZAMBIQUE, please tell me!
I would love to hear from you and know about you and your church!
Please write to me at ken @ kenraggio.com and tell me about yourself.
I know that Christian believers face
many challenges and difficulties in Mozambique.
I will add you to my prayer list and pray for you and your ministry.
Please tell me what you can about any
churches or ministers you know in Mozambique.
Please return often for more material,
and tell your friends about
www.kenraggio.com
, too!
THANKS!
And God bless you!
Ken Raggio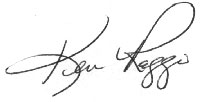 Click here for BOOKS and VIDEOS by Ken Raggio
ALL ARTICLES WRITTEN BY KEN RAGGIO, Copyright 1988-2008
These articles may not be republished on the Internet without express permission.
ALL RIGHTS RESERVED.

http://kenraggio.com

Thanks for coming by!

This is the Internet's BEST SOURCE for
outstanding Bible and Prophecy Teaching
Tell your friends about KENRAGGIO.COM

SEARCH THIS SITE ON ANY KEYWORDS: