This ministry is targeting
PAKISTAN
with the Gospel of Jesus Christ.
If you are a Bible-believer, please help me spread the WORD!
I want to penetrate every area of Pakistan, targeting population centers with the Gospel.
I offer an extraordinary daily Bible study by email entirely free!
Flag
Islamabad
Pakistan
Karachi
Emblem
Faisalabad
Lahore
Museum
Derawar Fort
Punjab
Lahore
Rawalpindi

If YOU live in PAKISTAN, or if you know someone living in
ANY ONE of these cities who has Internet access...

Balochistan - North-West Frontier Province - Punjab - Sindh
Islamabad - Karachi - Hyderabad - Sukkur - Bahawalpur
Multan - Quetta - Zhob - Faisalabad - Lahor - Sargodha
Rawalpindi - Peshawar - Gilgit - Gwadar - all others!


PLEASE TELL YOUR GOOD FRIENDS ABOUT THIS WEBSITE!!
The Gospel of Jesus Christ is life-changing for all people everywhere, including:
Punjabis - Pashtuns - Sindhis - Seraikis - Muhajirs - Balochis - refugees
also, the Islamabad Capital Territory - Tribal Areas
Azad Kashmir - Northern Areas

Join now to begin receiving free daily Bible studies today.
You can forward these email Bible studies to your friends, too.
Let us spread the Gospel of Jesus Christ to EVERYONE!
Valuable for Personal Spiritual Growth
Unique daily
mini-lessons
teach the
entire Bible
step-by-step!
Help for pastors and ministers, for sermons and illustrations.
Not available anywhere else! Click here.
Compare your hero. (A challenge to skeptics.)

KEN RAGGIO MINISTRIES presents
Hundreds of FREE Articles in all Bible categories.
Many Sermons and Bible Lessons
Salvation - Water Baptism - Holiness
Bible Studies on each book of the Bible
Christian - Pentecostal - Apostolic
Extensive Prophecy Topics
Revelation Explained - Antichrist - Mark of the Beast, etc.
Please print out the articles you see here
and give them to your friends!
Write to me at ken @ kenraggio.com and tell me about yourself!
Also, tell me about the churches and ministers in Pakistan.

Please return often for more material,
and tell your friends about
www.kenraggio.com
, too!
THANKS!
And God bless you!
Ken Raggio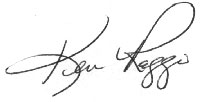 Click here for BOOKS and VIDEOS by Ken Raggio
ALL ARTICLES WRITTEN BY KEN RAGGIO, Copyright 1988-2010
Articles may not be republished on the Internet without express permission.
ALL RIGHTS RESERVED.

http://kenraggio.com
Thanks for coming by!
---
SEARCH THIS SITE ON ANY KEYWORDS:

Look up ANY Bible topic you are interested in, and this search will find all the articles on www.kenraggio.com that include your keywords! This is an AWESOME feature! (Not responsible for the first ad!) Try it now!



Loading

See COMPLETE LIST of Articles from Ken Raggio
Please Help Support This Ministry