This ministry is targeting
SUDAN
with the Gospel of Jesus Christ.
I offer you an extraordinary daily Bible study entirely free, by email!
I urge you to subscribe while you are visiting here now,
because you may never see this page again!
If you believe in the Bible, please help me spread God's WORD!
I want to reach every area of Sudan with the gospel,
especially targeting your population centers around the country.
Flag
Khartoum
8 Million (metro)
Sudan
40 Million

Umm Durman
3 Million

Symbol


If YOU live in SUDAN,
or if you know someone living in
ANY ONE of these places who has Internet access...
CITIES:
Umm Durman - Omdurman 2,956,894
Khartoum - Al-Khartum 1,740,661
Khartoum North - Bahri 1,723,081
Bur Sudan - Port Sudan 504,868
Nyala 496,695
Al-Ubayyid 396,172
Kassala 386,510
Al-Qadarif 354,927
Wad Madani 315,105
Kusti 306,721
Al-Fashir 255,344
Ad-Damazin, Juba, Ad-Du'ayn, Al-Junaynah, Al-Manaqil
Kaduqli, Sannar, Rabak, Malakal, Waw, Atbarah
Ad-Damir, Ad-Duwaym, Halfa al-Jadidah, Al-Nuhud
Uwayl, Bor, Rumbek, Dunqulah, Torit, Al-Fulah
Bentiu, Tonj, Yambio


PLEASE TELL YOUR GOOD FRIENDS ABOUT THIS WEBSITE!!
The Gospel of Jesus Christ offers true freedom for all people everywhere, including:

ETHNIC GROUPS:.
Achole, Acholi, Adongo Agada Cham, Afitti, Amarar, Amri people, Anuak, Artega, Atwot, Avukaya, Awadia and Fadnia, Awlad Hassan, Awlad Mana, Azande, Baggara Arabs, Bai, Baka, Banda, Bari people, Batahin, Beja people, Belanda Bor, Beni Halba, Berta people, Berti, Bidayat, Bisharin, Burun, Bviri, Daasanach, Daju, Debri, Didinga, Dilling people, Dinka, Dongotona, Donyiro, Dubasiyin, El Hugeirat, Eliri, Erenga, Fertit, Fezara, Fongoro, Fungor, Funj people, Fur people, Gaalin, Gawamaa, Gberi, Ghulfan, Gimma, Golo, Guhayna, Gule, Gulud, Gumuz, Habbaniya, Haddad, Hasania, Hausa people, Hawawir, Hedareb people, Heiban Nuba, Homa people, Husseinat, Indri people, Ingessana, Jumjum, Jur Modo, Jurchol, Kababish, Kadaru, Kakwa, Kaligi, Kaliko, Kanga people, Kara people, Karko, Katla people, Kawahla, Keiga, Keiga Jirru, Kerarish, Kichepo, Kimr, Kineenawi, Koalib Nuba, Kreish, Krongo Nuba, Kuku people, Kuraan, Lafofa, Lahawin, Lango of Sudan, Laro, Logo people, Logol people, Lokoja people, Lopid, Lotuko, Luo, Maalia, Maba people, Madi, Magyarab, Mangaya, Mararit, Masalit, Mekan, Mesakin, Messiria, Midob, Missriya, Molo, Mondari, Moro Nuba, Morokodo, Moru, Mundu people, Murle, Narim people, Ndogo, Ngulgule, Nilotic, Nuba, Nubians, Nuer, Nyamusa, Nyangatom, Nyimang, Olubo, Otoro Nuba, Padang people, Pari, Rashaida people, Rek, Rizeigat, Rufaa, Ruweng, Sara Gambai, Sebei, Selim people, Shaigiya, Shaikia, Shatt, Sherifi, Shilluk, Shita, Shukria, Shuweihat, Shwai, Sienetjo, Sillok, Sinyar, Sungor, Tacho, Tagale, Tagbu, Talodi, Tama people, Ta'isha, Temein, Tenet people, Thuri, Tima, Tingal, Tira people, Tirma, Toposa, Tornasi, Tukam, Tulishi, Tumma, Tumtum, Tunjur, Turum, Uduk people, Umm Heitan, Vidiri, Welega Oromo, Werni, Wetawit, Yazeed, Yerwa Kanuri, Yulu, Zaghawa

LANGUAGES:
English, Sudanese

RELIGIONS:
Islam, Sunnis, Shias, Christian, Christianity, Roman Catholicism, Orthodox Christianity, Protestants, Baptists, Methodists, Pentecostals, Apostolics, animism
Join now to begin receiving free daily Bible studies today.
You can forward these email Bible studies to your friends, too.
Let us spread the Gospel of Jesus Christ to EVERYONE!
If you believe in the Bible, if you are a Christian,
a minister, pastor, or just someone who is seeking TRUTH
I URGE YOU to subscribe now to receive these daily Bible studies.
Every lesson will help you learn God's word.
You can use them to teach your friends and fellow believers, too.
Why not print out these lessons and share them with your friends,
or teach them in group meetings?
They are also priceless for your own personal spiritual growth!
Unique daily
mini-lessons
teach the
entire Bible
step-by-step!
Pastors, Ministers and Teachers!
Use these lessons for sermons and illustrations.
Print them in handouts, newsletters or bulletins.
Not available anywhere else! Click here.


RECOMMENDED READING:


Jesus Christ -
Most Phenomenal Human Who Ever Lived
Who can compare to Jesus? What man ever lived like Him?
Compare your heros to Jesus Christ. (A challenge to skeptics.)
The Resurrection of the Dead
The dead can live again. Jesus rose from the dead!
Historical facts cannot be denied.
Jesus' death, burial and resurrection is a
reality that every person will answer to God for.
Jesus was more than just a man. He was God in the flesh.

Why am I living?
If there is NO God, or no life after death, then life has no purpose.
But there IS a God, and life DOES have a divine purpose. Read this.
SEE COMPLETE LIST OF ARTICLES ON HOME PAGE

KEN RAGGIO MINISTRIES presents
Hundreds of FREE Articles in all Bible categories.
Many Sermons and Bible Lessons
Salvation - Water Baptism - Holiness
Bible Studies on each book of the Bible
Christian - Pentecostal - Apostolic
Extensive Prophecy Topics
Revelation Explained - Antichrist - Mark of the Beast, etc.
Feel free to print the articles you see here
and distribute them to your friends!

I would love to hear from you if you are reading this in Sudan!
Please write to me at ken @ kenraggio.com and tell me about yourself.
I know that in some cases, Christian believers may not have
the best choices for their religious faith in Sudan.
I will add you to my prayer list and pray for you and your ministry.
Please tell me what you can about any
churches, ministers, or Christians you know in Sudan.
Please return to this site often for more material,
and tell your friends about
www.kenraggio.com
, too!
THANKS!
And God bless you!
Ken Raggio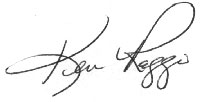 Click here for BOOKS and VIDEOS by Ken Raggio
ALL ARTICLES WRITTEN BY KEN RAGGIO, Copyright 1988-2008
Articles may not be republished on the Internet without express permission.
ALL RIGHTS RESERVED.

http://kenraggio.com
Thank you for visiting this site today!
The Internet's BEST SOURCE for complete Bible and Prophecy Teaching



SEARCH THIS SITE ON ANY KEYWORDS: