This ministry is targeting
UKRAINE
with the Gospel of Jesus Christ.
I offer you an extraordinary daily Bible study by email entirely free!
Please subscribe while you are visiting here today.
You may never see this page again!!
If you are a Bible-believer, please help me spread the WORD!
I want to reach every area of the Ukraine,
especially targeting its major population centers with the Gospel.
| | | | | |
| --- | --- | --- | --- | --- |
| | | | | |
| Flag | Kiev | Ukraine | Odessa | Symbol |

If YOU live in UKRAINE, or if you know someone living in
ANY ONE of these places who has Internet access...

All churches and ministers in Ukraine, and everyone in Ukraine;
Kiev, Sevastopol, Kiev, Kharkiv, Dnipropetrovsk Odessa, Donetsk, Zaporizhia, Lviv, Kryvyi Rih, Mykolaiv, Mariupol, Luhansk,Makiivka, Vinnytsia, Simferopol, Sevastopol, Kherson, Poltava, Chernihiv, Cherkasy, Sumy,Horlivka, Zhytomyr, Dniprodzerzhynsk, Kirovohrad, Khmelnytskyi, Rivne, Chernivtsi, Kremenchuk,Ternopil, Ivano-Frankivsk, Lutsk, Bila Tserkva, Kramatorsk, Melitopol, Kerch, Nikopol,Sloviansk, Berdiansk, Sieverodonetsk, Alchevsk, Pavlohrad, Uzhhorod, Lysychansk, Eupatoria,Yenakiieve

PLEASE TELL YOUR GOOD FRIENDS ABOUT THIS WEBSITE!!
The Gospel of Jesus Christ is life-changing for all people everywhere, including:
Everyone in the Ukraine, including all ethnic groups;
Ukrainians, Russians, Jews, Belarusians, Poles, Armenians, Azerbaijanis, Tatars, Georgioans, Moldovians, and about 130 other nationalities and ethnic groups. Also, all the religious adherants; Christianity, Eastern Orthodox,
Join now to begin receiving free daily Bible studies today.
You can forward these email Bible studies to your friends, too.
Let us spread the Gospel of Jesus Christ to EVERYONE!
If you are a Christian believer or a minister or a pastor,
I URGE YOU to subscribe to my daily Bible studies. They will help you
learn God's word, and will help you to teach your friends and
fellow believers. You can print out these lessons, and share them
with your friends, or teach them in groups.
They are also very Valuable for your personal spiritual growth!
Unique daily
mini-lessons
teach the
entire Bible
step-by-step!
Help for pastors and ministers, for sermons and illustrations.
Not available anywhere else! Click here.


RECOMMENDED READING:


Jesus Christ -
Most Phenomenal Human Who Ever Lived
Who can compare to Jesus? What man ever lived like Him?
Compare your hero. (A challenge to skeptics.)
The Resurrection of the Dead
Jesus proved that the dead can live again.
The historical facts demand an answer from you and me.
Jesus' death, burial and resurrection corresponds to
our repentance, water baptism and new birth!

Why am I living?
If there is NO God and no life after death, then what is life about?
SEE COMPLETE LIST OF ARTICLES ON HOME PAGE

KEN RAGGIO MINISTRIES presents
Hundreds of FREE Articles in all Bible categories.
Many Sermons and Bible Lessons
Salvation - Water Baptism - Holiness
Bible Studies on each book of the Bible
Christian - Pentecostal - Apostolic
Extensive Prophecy Topics
Revelation Explained - Antichrist - Mark of the Beast, etc.
Please print out the articles you see here
and give them to your friends!

I would love to hear from you if you are reading this in Ukraine!
Please write to me at ken @ kenraggio.com and tell me about yourself.
I will add you to my prayer list and pray for you and your ministry.
Please tell me what you can about your churches or ministers in Ukraine.
Please return often for more material,
and tell your friends about
www.kenraggio.com
, too!
THANKS!
And God bless you!
Ken Raggio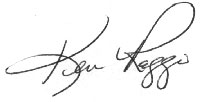 Click here for BOOKS and VIDEOS by Ken Raggio
ALL ARTICLES WRITTEN BY KEN RAGGIO, Copyright 1988-2008
Articles may not be republished on the Internet without express permission.
ALL RIGHTS RESERVED.

http://kenraggio.com
Thanks for coming by!