SEE COMPLETE LIST OF ARTICLES ON HOME PAGE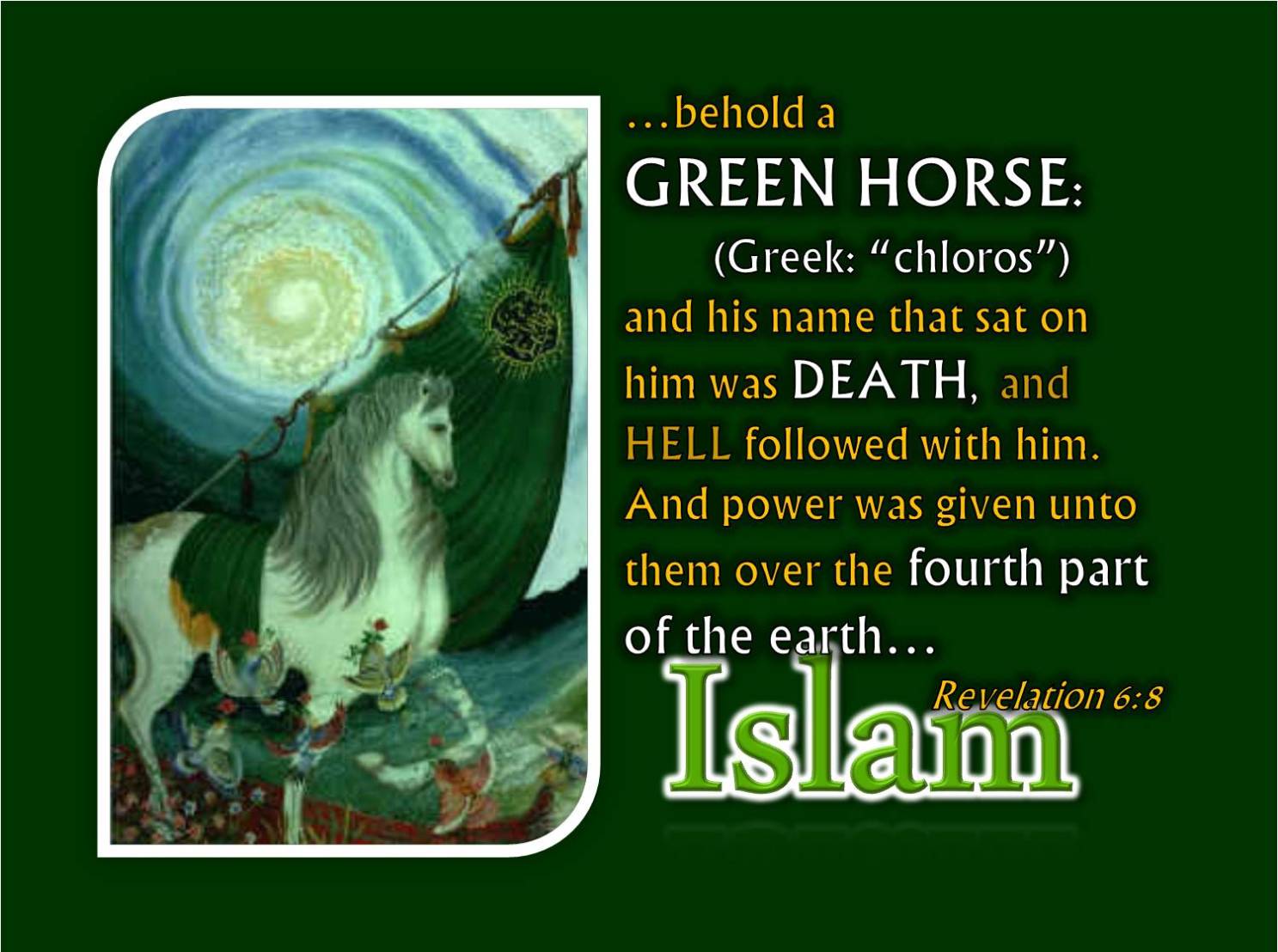 The Green Horse
I wrote my first article about
THE GREEN HORSE OF ISLAM
in late 2005.
I said then that I believed the Fourth Horse of the Books of Zechariah and Revelation is Islam. It is one of four prevailing spirits in the world today.
If you have not yet read my article on
The Green Horse
, please do so now!
This video appeared on YouTube on February 3, 2011.

WATCH the timeline for 1:19. You will see a GREEN HORSE appear.
It may or may not be a reflection on the camera lense.
But IS IT A SIGN FROM GOD? Good question!
See the Green Horse on the timeline at 1:19!


Ken Raggio
2/10/2011




The entire subject of
THE FOUR HORSES of Zechariah and Revelation
is covered in the following article:


The Four Horsemen of Revelation



Please read it, too!
Ken

And don't miss this companion article:
Islam