I suggest that you arrive in Galveston early Thursday afternoon, May 10, and take advantage of a few of the interesting things near the Port of Galveston. There are great restaurants nearby (i.e., Fisherman's Wharf), or you can stroll THE STRAND for an hour or so, taste some awesome homemade candies, ice cream or malts at the famous LA KINGS CONFECTIONERY - only about three blocks from the CRUISE TERMINAL.
The CRUISE sails at 4:00 PM, so you need to be at the Port Terminal about an hour and a half earlier. Bring either a valid Passport, or a valid drivers license AND a Birth Certificate. We will be sailing to Cozumel, Mexico.
You will check into your room and dinner will be served. We will meet as a group and I will brief you on the plans for the upcoming Daniel Prophecies Sessions that I will be teaching on the entire cruise. With the exception of the Prophecy Sessions, ALL TIME IS FREE TIME. You will be at your leisure to enjoy the restaurants on board (there are twelve of them) - and MEALS ARE INCLUDED!!
This Cruise also includes a free $50 ON-BOARD gift card to spend on whatever you choose.
We will be AT SEA all day FRIDAY. I will teach three prophecy sessions that day.
We will make port in Cozumel on SATURDAY. A variety of premium EXCURSIONS can be purchased for an additional price (approximately $75-$150 p/p), or you can just spend a leisurely day nearby. We will return to the ship for dinner. If we have time, we will have a prophecy class that night.
On SUNDAY we will again be at sea all day. I will teach two or three prophecy sessions, and everything else will be free time to do as you please.
We will arrive back in Galveston Monday at around 8:00 AM.
The TOTAL PRICE of the 2018 DANIEL PROPHECIES CARIBBEAN CRUISE for an OCEANVIEW room is $575.63 per person, based on double occupancy!! That includes taxes, and port and government fees. I already have 16 Oceanview rooms reserved, but if you want to upgrade to an outdoor BALCONY room or a luxury STATEROOM, you can choose to pay the difference for the upgrade. (Oceanview rooms have a window, but no balcony.)
When you board the ship, you must present a credit card for incidental expenses that you may incur while onboard. This is the same requirement that most hotels have. Carnival will furnish you with an ID card to use for any purchases on board, and they will be charged to your card. A DAILY GRATUITY for room attendants and waiters of $12.95 will be charged to your card. You will not need cash for anything wihile onboard. AND - you can even order food up to your room 24-hours FREE!!
At least one high-end Steak House is NOT included in the free meals. You can eat there only if you choose, because there are many restaurants all over the ship where you can eat free. The cruiseline does provide coffee, tea, iced tea, fruit punch almost 24 hours a day, and juice and milk in the morning. Soft drinks are not free, so if you are a Diet Coke-a-holic, I suggest you bring your own 6- or 12-pack of soft drinks! There is a refrigerator in your room.
I hope you will go with me for this exciting Caribbean Cruise. I promise you that we will have a fabulous time!!
If you are interested in BIBLE PROPHECIES and are eager to learn all about GOD'S PLAN FOR THE LAST DAYS, don't miss this amazing cruise. I will spend all the personal time you need to discuss Bible prophecies at length, and there will be plenty of time for fascinating discussions and questions and answers. Bring your spouse or a friend, and let's go!!

YOU WILL LOVE THIS CRUISE!!
This will be a wonderful experience to remember for years to come!

YOU MUST PAY A $150 DEPOSIT by January 1, 2018.

Your deposit will apply to the total cost. Or you can pay for the entire trip up front. The entire amount must be paid in full by March 2. The deposit is refundable up until final payment on March 2, 2018.

Single Supplement is double the price, since you must cover the cost of the missing person.
I urge you to find a roommate to go with you if you are single.


HOW TO JOIN THIS CRUISE BY JANUARY 1...

DO BOTH OF THESE THINGS:

1. CONTACT ME by email (ken @ kenraggio.com) - or FB Messenger me NOW!!

Include your full name, mailing address, and phone number and tell me you want to go.


2. CALL THE TRAVEL AGENT in charge of this tour NOW!

Janice Lawler, Travel Agent

1-732-970-9142 Extension 136

Tell her you want to join the KEN RAGGIO CRUISE ON CARNIVAL VALOR March 10-14.

Give her the information she needs, and either pay your down payment of $150
or the full amount of $575.63 by credit card.

(If you call after hours, leave your name and phone number on her voice mail, and tell her you want to jon the Ken Raggio Carnival Valor Cruise on MAY 10-14. She will return your call.)



NOTIFY ME that you are in!

Pack your bags!

Don't miss this very exciting trip!
4 night Caribbean Cruise on the Carnival Valor!
Oceanview Rooms
All meals included.
Shore leave in Cozumel, Mexico
---

I am now in the early planning stages of a
2019 DANIEL PROPHECIES TOUR of ISRAEL!!
April 6-17, 2019.

Please consider going with me each year for these exciting Bible Tours.
Jesus will eventually return, and we won't need to make any more tours!

God bless you!


---

Read THE DANIEL PROPHECIES before the tour...
You will appreciate and enjoy the trip much, much more if you do!
Order THE DANIEL PROPHECIES - GOD'S PLAN FOR THE LAST DAYS here...
The Daniel Prophecies - God's Plan for the Last Days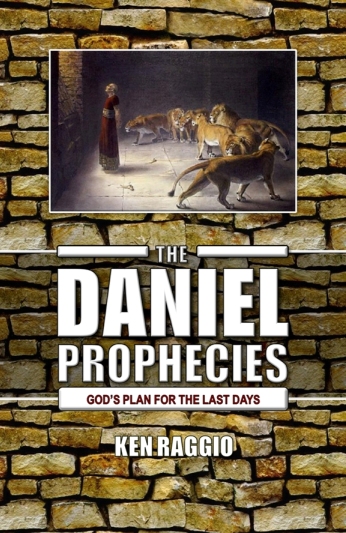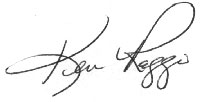 Sign up right away for this exciting tour before all rooms are sold out and the deadline passes!