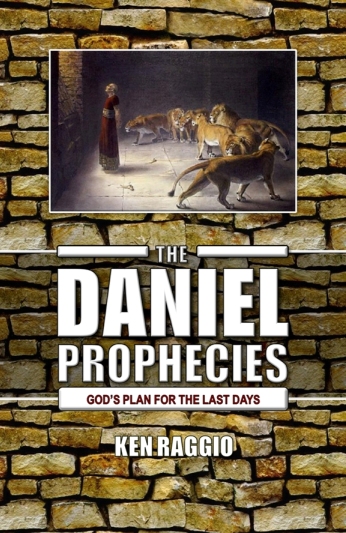 THE DANIEL PROPHECIES
God's Plan for the Last Days

2,500 years ago,
a Hebrew Prophet named Daniel,
who was also the President of Babylon,
and later, the President of Persia,
saw supernatural dreams and visions,
had numerous angelic visitations, and prophesied things that are
happening RIGHT NOW,
in this 21st Century!

This book connects the dots
between Daniel's prophecies
and those of John the Revelator
and dozens of other Bible prophets.
These holy men of God were moved upon
by the Holy Ghost to reveal
with shocking accuracy
EPIC HEADLINE EVENTS
that define the Last Days before Jesus returns.

This is our final warning.

THE DANIEL PROPHECIES
is NOT a boring book!

You will be amazed at how captivating these subjects are. Don't be put off by its size.
Every page is full of magnetic information.
If you have never been a student of Bible prophecy, prepare to be an adept - to see and understand things about our prophetic destiny that you never knew before!

THE DANIEL PROPHECIES
will show you where the world is headed
politically, economically,
militarily and SPIRITUALLY!

You will never be the same after
reading this book. You will see clearly
where we are headed between now and
the rapture and resurrection of the saints.
Many of the confusing signs in the daily news will suddenly begin to make sense!

I personally guarantee that you will not find
a more comprehensive or more helpful explanation of these intricate matters.
Whether you are a novice
or a seasoned Bible student,
you will learn more than you can imagine.

Prepare to be blown away!

HUNDREDS OF FOOTNOTES!

175 PHOTOS and custom GRAPHICS!

This book is almost a full-blown
PROPHECY ENCYCLOPEDIA!

It is virtually impossible that you will not
learn something of great value from this book.

Order your copy online right now.
Choose between a PRINT copy
or a KINDLE downloadable EBOOK.


Click here for the
PAPERBACK VERSION

Click here for the
Amazon KINDLE e-Book
Digital Download
can also be read on most computers
using Kindle software for WINDOWS
also downloadable for FREE.

---

OUTSIDE THE UNITED STATES?

The book can be shipped from the states to any country through the main link below. The cost of shipping varies from country to country. Go ahead and place your order and the shipping costs will be calculated before you make your purchase.

For lowest-cost shipping, you can order PRINTED COPIES
locally in the following countries directly from AMAZON.COM:

Britain
Germany
Italy
France
Spain
India
Australia
Japan
Brazil
Mexico
from AMAZON.

Do not order through AMAZON unless you are actually in one of THESE countries. In the U.S. and other countries, order it through the link furnished on this page.

---

If PRINT COPIES are not available
in your country, order the downloadable
KINDLE E-BOOK.

Click here for the
Amazon KINDLE e-Book

SEARCH on these keywords:

"Ken Raggio Daniel Prophecies Amazon Kindle"


---

WHAT READERS SAY:

It is urgent that you read this book,
and prepare yourself for the days ahead...
You won't find this book any easy reader,
but a gripping, compelling page turner...
You will need to set aside time to get
through this book due to its length, but
you will be so highly impacted that it
will be worth the sacrifice...
Get it! Read it! Then, read it again!
Pastor B.P.

The book is fantastic. Everyone should read this book now.
R.P.

Great book on Prophecy and the last days.
Ben

Love it! Very informative!
N.B.

This is the BEST work I have read concerning endtime prophecy!
C.M.

I have the book...
And as an ordained minister...
I STRONGLY RECOMMEND THIS BOOK!!!
D.G.

I have read many books on the prophecies in scripture, some good and some bad. This book isn't just a must read, it's a must have. It is an outstanding reference guide to go back to during your studies.
R.S.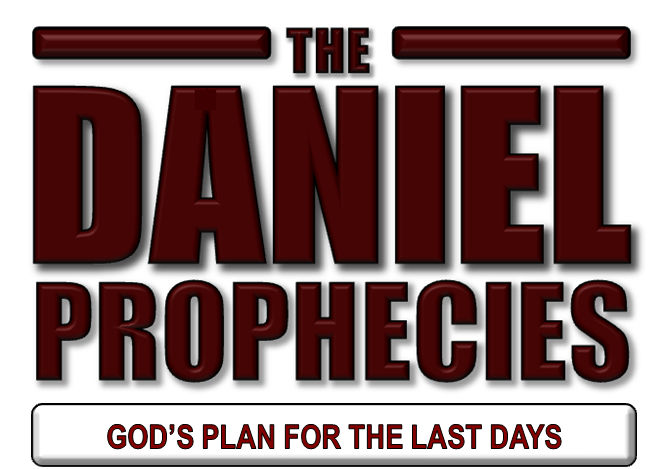 726 pages of amazing prophecy teachings.
A microscopic look into YOUR future!

Here is one of the most explosive books
ever written on the prophecies of the Bible.
And considering the extraordinary times we live in,
it is more important than ever to understand them.

Ken Raggio compiles 40+ years of research
and over 4,000 hours of writing and editing
to show you how Daniel and
the Hebrew prophets foretold with
MIND-BOGGLING ACCURACY
EXACTLY who the great powers would be
in the last days, how they would
oppress the masses of humanity
before Messiah appears, and what an
astonishing chain of events would unfold.

You NEED to know what is in this book.
You will be amazed at how much the Bible reveals!!

It is guaranteed to set your mind spinning.
You will NOT want to put it down!

Order your copy online right now.

Click here for the
PAPERBACK VERSION

Click here for the
Amazon KINDLE e-Book
Digital Download

---

Here are chapter headings from
THE DANIEL PROPHECIES:


The Life and Times of the Man of God
The Image in Nebuchadnezzar's Dream
Three Hebrews and the Fiery Furnace
The Great Tree Hewn Down
Babylon Will Die Drunk
Daniel In The Lions' Den
Four Winds and Four Beasts
WHITE is the color of Roman Catholicism;
the White Horse.
RED is the color of Communism-Socialism;
the Red Horse.
BLACK is the color of Capitalism;
the Black Horse.
Is Lucifer in the New World Order?
"Ordo Ab Chao" - Order out of Chaos
The Church-Bank Connection
The Federal Reserve and
The coming economic collapse
The Death of the U.S. Dollar
The Image to the Beast
GREEN is the color of Islam;
the Green Horse.
The Four Beasts In Daniel's Dream
FIRST BEAST -
A Lion With Eagle's Wings
SECOND BEAST -
A Bear With Three Ribs In Its Mouth
THIRD BEAST -
A Four-headed Leopard with Wings of a Fowl
Four Prophetic Allegories Depict the Same Powers
FOURTH BEAST -
A Dreadful Beast: World Government
The Seven-Headed, Ten-Horned Beast
The Missing Eagle's Wings
Destruction of Rome and Catholicism:
The Malachy Prophecies
The Little Horn, The Man of Sin
The Islam-Freemason-Jesuit Connection
Seventy Weeks
The Prince That Shall Come
The Third Temple: When Will It Be Built?
Spirits at War in the Heavens
Spiritual War: Resisting the Spirit of Rome
The Coming Assyrian Man of Sin
Will the real Man of Sin please stand?
Is the Man of Sin now rising?
Islamic Nations establish Fund
for the takeover of Jerusalem
Islam wants U.N. Security Council seat
What Withholds The Man of Sin?
The Great Tribulation Followed by Armageddon
TURKEY: Where East meets West.
The Abomination of Desolation Triggers
The Great Tribulation
The Great And Final Battle of Armageddon
Is Armageddon on their minds?
Russia and Turkey push alliances
What Major Prophetic Events
Should We Be Bracing For?
About the Seven Vials of God's Wrath
The Rapture and First Resurrection
Saints in Tribulation
Christian Martyrs Through The Ages
Special Section: John the Revelator

Order your copy online right now.

Click here for the
PAPERBACK VERSION

Click here for the
Amazon KINDLE e-Book
Digital Download
can also be read on most computers
using Kindle software for WINDOWS
also downloadable for FREE.


---
See OTHER BOOKS by Ken Raggio

See MY DAILY BIBLE COMPANION
a 2-Volume, 1488-page
Comprehensive Study Guide
and Bible Commentary.

Return to KENRAGGIO.COM


---

WHAT READERS SAY:

I give this book 5 stars because it exceeds my expectations. I am so intrigued with the time, effort, and detail that went into this work. I cannot put the book down. It is an amazing masterpiece that has kept my attention. I intend to purchase more copies to give as gifts for friends & family.
M.T.A.

I love this book. it is very informational.
Every GOD believing Christian should read this book. This book is more like a commentary on the book of Daniel and then some. It is the best book I have read on the book of Daniel. I encourage everyone to read this book even non-Christians. You will be surprised what you will learn. In the first chapter I learned something that I had never seen or paid attention to when I read Daniel from the Bible. BUY IT AND READ IT BECAUSE IT IS ABOUT THE PRESENT AND YOUR FUTURE!!!!!!!
J.S.

Excellently documented! A book *for* people of all persuasions toward satisfying those hungering and thirsting after righteousness, *not* against any people.
P.T.

Loved this book!
B.W.

Awesome reading and hits the nail on the head! God bless Pastor Raggio for writing this explosive expose of what lies ahead.
M.P.

One of the best, if not the best understanding on the end of our world.
W.T.C.

Truly very eye opening and well written!
J.P.

What a great read! Blowing through the chapters. Hard to put down.
T.C.

This is one Book you want to read. It is awesome. You can see the end time prophecies taking place in our world today.
A.B.