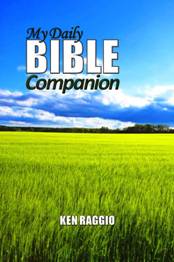 MY DAILY
BIBLE COMPANION

1488 Pages
in 2 Volumes!

This is an AMAZING
Daily Study Guide and
Comprehensive Bible Commentary all in one.
Contains over 4800
100-word Mini Lessons
from Genesis to Revelation.

> See SLIDESHOW <

I teach virtually every notable talking-point in the entire Bible.
This is one of the most
thorough and practical
Bible Commentaries
you will find anywhere.

Use these lessons for:
* Daily Bible Reading
* Inspirational Reading
* Sermon Starters
* Lesson Illustrations
* Group Teaching Sessions
* Reference
* Research
* Answers to hard questions

PRINT VERSION
is in TWO VOLUMES.
Be sure to add BOTH VOLUMES
to your shopping cart.

Click here for the
OLD TESTAMENT

Click here for the
NEW TESTAMENT

KINDLE VERSION
contains ALL
4800+ lessons in one Book
Click here for the
KINDLE e-BOOK
(downloadable)


---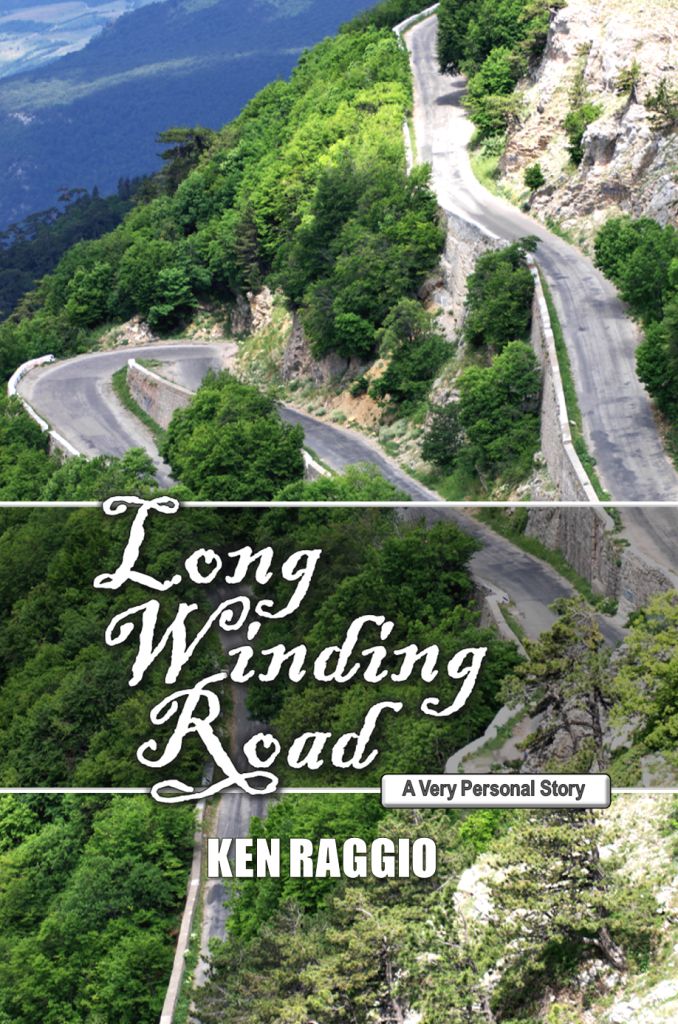 LONG WINDING ROAD
A Very Personal Story
310 Pages

Pentecost!
I might have wished
that I had never heard the word.
In my entire life, nothing else has
affected me more profoundly,
caused me more anguish, or
consumed me more completely
than Pentecost!

I loved it. I hated it.
It shaped me. It destroyed me.
It saved me.
One way or the other,
Pentecost is the story
of my life.
It is the Bible way,
and I still believe.

It has been a
LONG WINDING ROAD.

EVERY Spirit-filled believer
should read this book!

Click here for the
PAPERBACK Version.

Click here for the
KINDLE e-Book.
---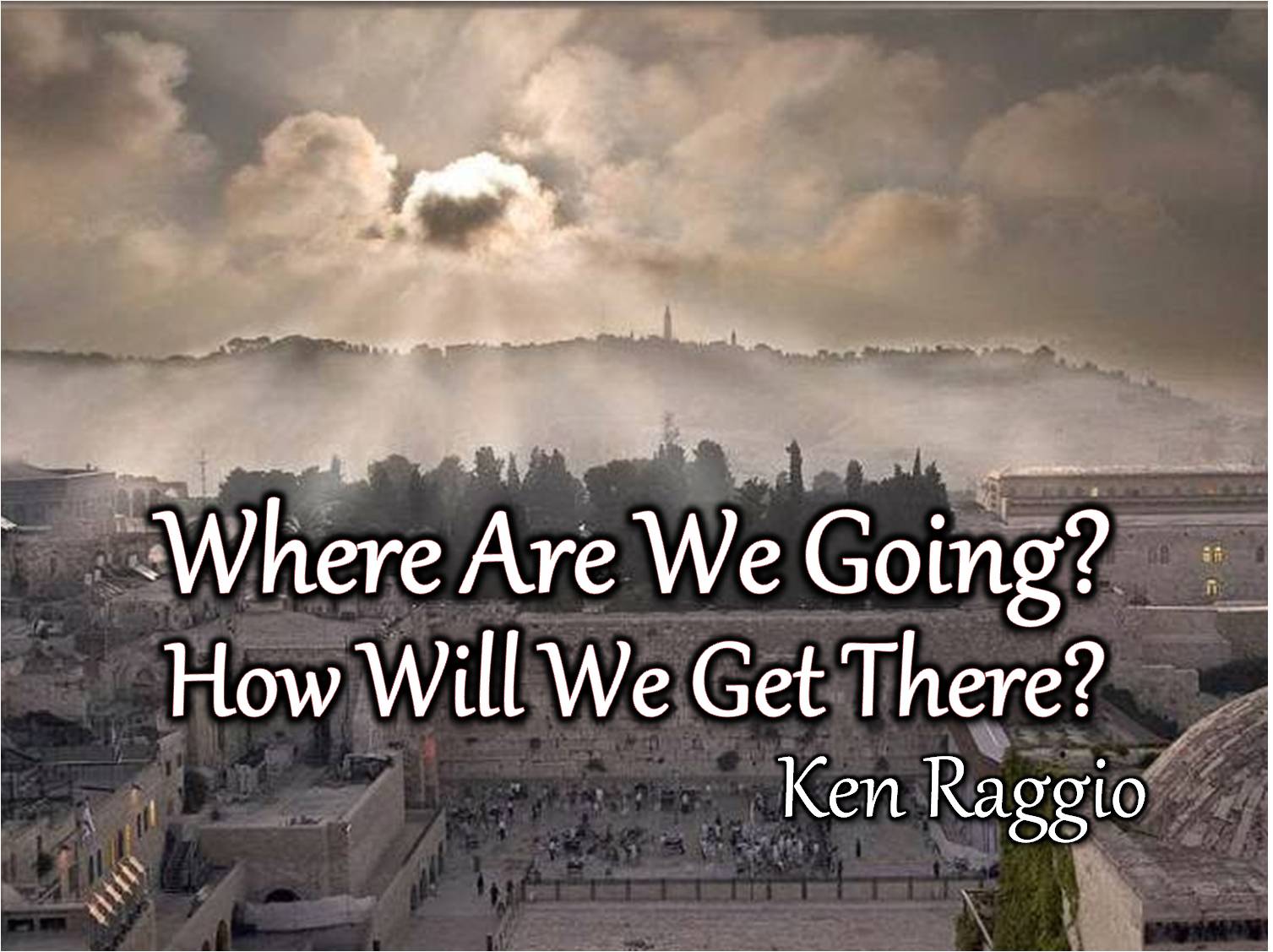 New Audio CD
Where Are We Going?
How Will We Get There?

By Ken Raggio

A Powerful and Exciting
Chronological Overview
of the remaining events
in the Last Days
according to the Bible Prophets.

You will not find a sermon like this anywhere else! In this live event,
I preached a complete overview
of key remaining prophecy events that are soon to occur
according to the Bible Prophets.

It takes a seasoned student of Bible prophecies to know and understand these subjects!
I know of NO ONE ELSE who presents these topics so concisely,
and with such scriptural authority.
You will get a clear understanding
of WHERE WE ARE GOING,
and HOW WE WILL GET THERE!
Jesus is coming
and nobody can stop Him!

See More Details here.

Only $10
(includes shipping)
Order now!




---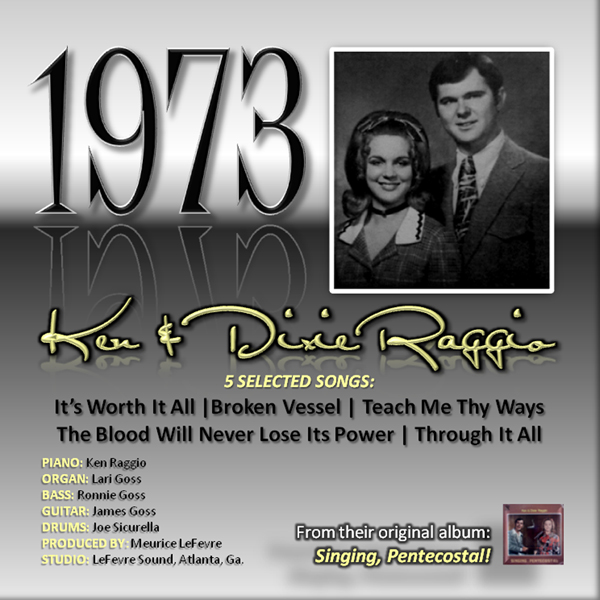 New!!
Audio CD
1973
Ken and Dixie Raggio

$10. includes shipping


5 CLASSIC GOSPEL SONGS
on AUDIO MUSIC CD!

Dixie and I married in August 1972.
I had returned from Bible College
to join the ministry staff at a large
Assembly of God Church in
Beaumont, Texas. We planned to
hit the road preaching and singing
as soon as we married. In April of
1973, we flew to Atlanta and
recorded an album of Gospel music
with the famous Goss Brothers
as our musicians.

Over the years, we followed trends
of Christianity toward more and more
Ecumenicalism, but eventually lost
faith in the entire premise of
Ecumenicalism, because far too
much is unbiblical and heretical.
Disillusioned, we left ďChristianityĒ
altogether for two years. But in 1983,
after much prayer, fasting and
searching the scriptures, we
discovered the Oneness Apostolic
Acts 2:38 Pentecostal Holiness
Churches, and knew that what
they preached and believed was
the true Bible way. Our story is told
in detail in LONG WINDING ROAD.

Dixie went to be with Jesus in September, 2003. I present these selected songs to you in her memory.

SELECTED SONGS INCLUDE:
It's Worth It All
Broken Vessel
Teach Me Thy Ways
The Blood Will Never Lose Its Power
Through It All

You will enjoy these
classic Gospel songs!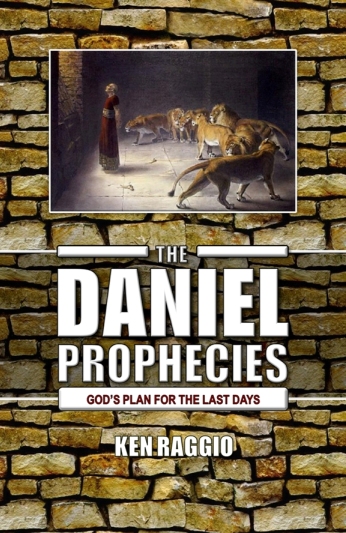 THE DANIEL PROPHECIES
God's Plan for the Last Days.
*NOW AVAILABLE!*

726 mesmerizing pages
This is Ken's most powerful book yet. After 40+ years as a student of Bible prophecy, and 20 years of serious writing on prophecy subjects (his articles have been published in scores of publications in many languages all over the world), this book is the culmination of tens of thousands of hours in serious research and writing.

THE DANIEL PROPHECIES
is an epic survey of the major prophecies in the Bible. You cannot find a book like this ANYWHERE on planet earth. It is one of the most comprehensive, helpful explanations of prophetic subjects anywhere in print. You will NOT be disappointed.

TO ORDER, CLICK HERE
THE DANIEL PROPHECIES

Hundreds of footnotes and 175 images and graphics make this book a near-encyclopedic treatment of Bible prophecies for our time.

You WILL be affected profoundly
by these ancient prophecies -
and SOON!
Don't you think it's time
to learn what they mean?

TO ORDER, CLICK HERE
THE DANIEL PROPHECIES

It begins with a close-up character study of Danielís life, followed by a point-by-point examination of each dream, vision, angelic visitation,
and prophecy recorded in his writings, and connects the dots between Daniel's prophecies and John the Revelator and other prophets of the Bible.

This is a genuinely exciting, mesmerizing book, and it is a MAJOR source of understanding of Bible prophecies for the last days - OUR TIME!

Includes dramatic and amazing insights on these and many other topics:
* Nebuchadnezzarís Image
* Four Beasts Of Daniel
* The Iron and Clay Feet
* The Four-Headed Leopard
* Danielís Dreadful Beast
* Danielís Seventy Weeks
* Daniel Chapter 11
* Confirmation of Covenant
* Abomination of Desolation
* Jacob's Trouble
(also reveals the Biblical
description and identity of
the coming Man of Sin),
and much more.

NOW IN PRINT!!
You will love this book!
You won't want to put it down.

TO ORDER, CLICK HERE
THE DANIEL PROPHECIES


---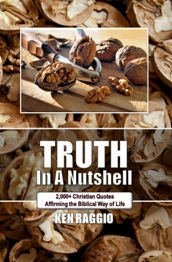 TRUTH IN A NUTSHELL
188 Pages

This book contains over
2,000 provocative and
inspiring QUOTES that affirm
the New Testament way of life.
The majority of quotes
are from Ken Raggio,
but this book also includes
hundreds of great quotes
from other Christian writers
AND powerful scriptures.
AN AWESOME RESOURCE
for Twitter, Facebook,
Sermons, Lessons,
Bulletins, Newsletters.

Click here for the
PAPERBACK VERSION

Click here for the
KINDLE e-BOOK
(downloadable)
---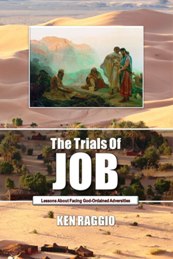 THE TRIALS OF JOB
Facing God-Ordained Adversities

58 Mini-Lessons from
The Book of Job

Why does God allow His people to face agonizing trials? THE TRIALS OF JOB will help you comprehend several important principles of why and how God allows His children to be tested severely.

Take a point-by-point, step-by-step commentary-journey through the entire Book of Job. 58 mini-lessons simply explain this somewhat difficult book, putting it into a refreshing, useful perspective.

Without entertaining exotic or far-fetched theories about the meaning of Jobís trial, this MINI-BOOK takes each topic at face value and renders an easy and beneficial conclusion.

37 Page Mini-Book
PRINT VERSION
Only $4.95

KINDLE E-VERSION
at AMAZON - $2.95

---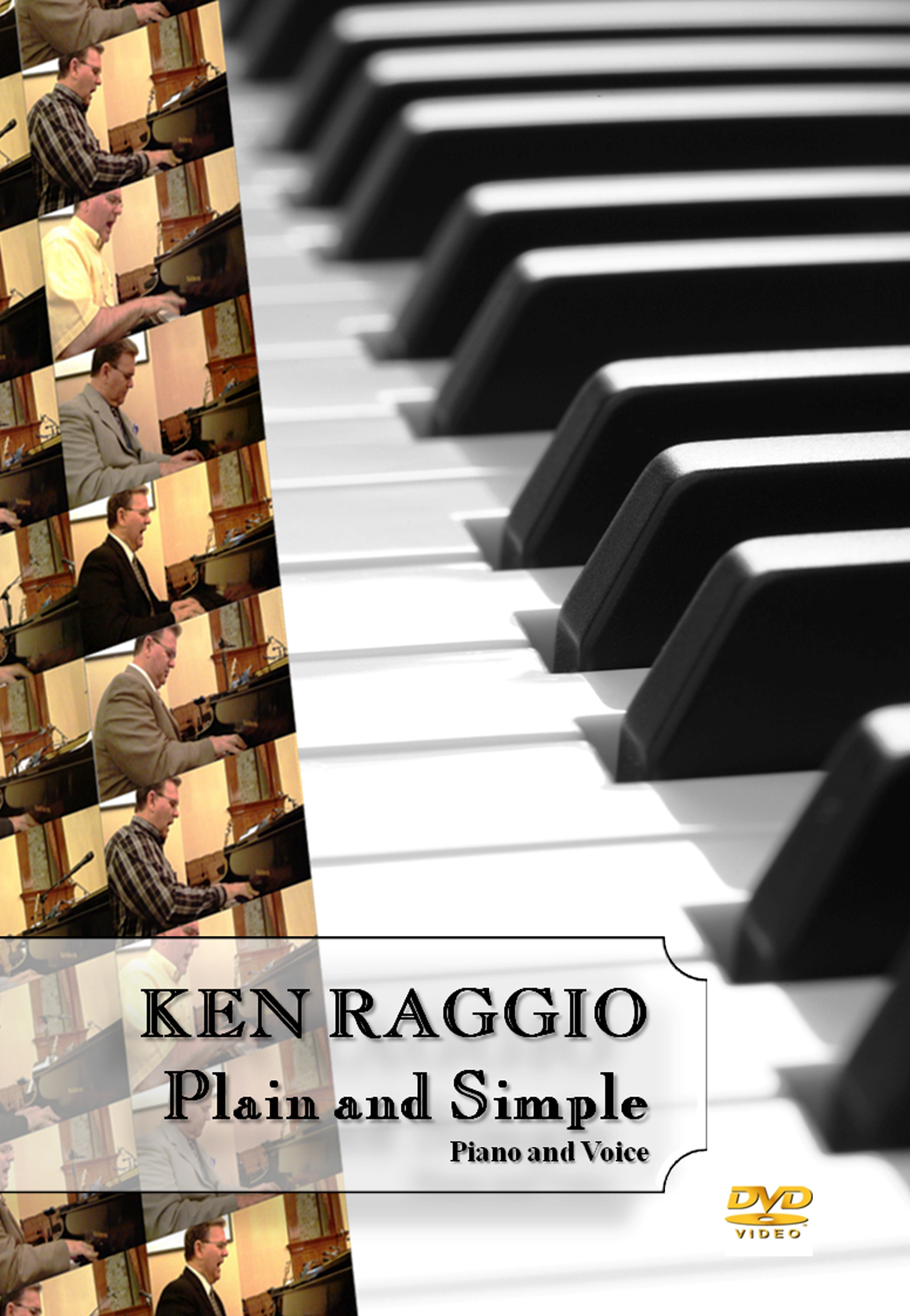 New!!
MUSIC DVD
Ken Raggio
Plain and Simple
Piano and Voice
$12 includes shipping


12 of my favorite Gospel songs
OLD and NEW!

Plain. Simple.
Piano. Singing.

SELECTED SONGS INCLUDE:
No One Ever Cared For Me Like Jesus
The Dream
Long and Winding Road
Unworthy
Submission
Jesus Use Me
Whatever It Takes
I Was Born To Serve The Lord
The Songs of the Reaper
Cleanse Me
I Want To Hear You Welcome Me
Iíll Keep On Loving You

Especially for lovers of the old Gospel classics.
Sung and played the way it used to be!



---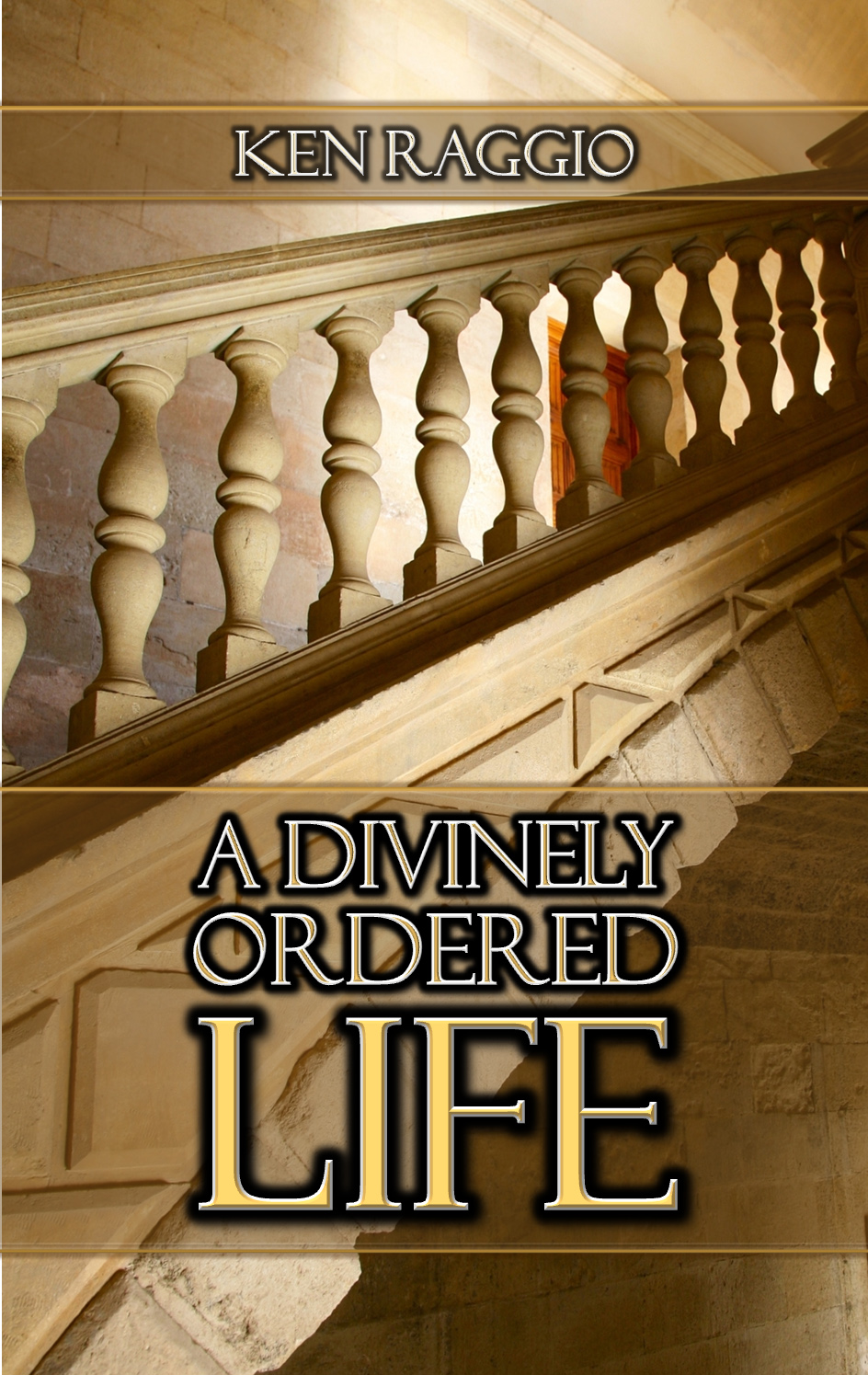 HOLINESS: THE DIVINELY
ORDERED LIFE
*Coming in 2018!*

The Steps Of A Man
Are Ordered By The LORD!

This is another book that I am writing. Hope to have it out in late 2018.

All about Divine Destiny and Understanding the Purpose of God for your life.

I believe it is going to be an awesome book.


---
Return to
KENRAGGIO.COM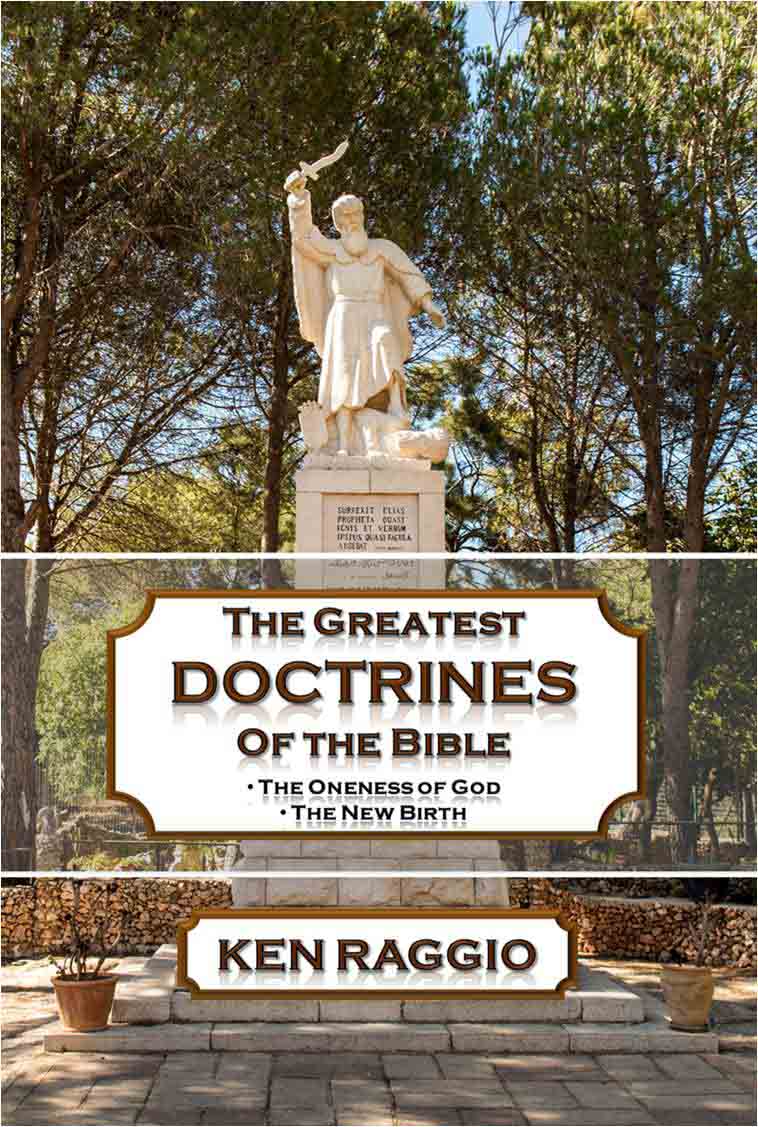 THE GREATEST DOCTRINES
OF THE BIBLE

BRAND NEW!!

This may be the most powerful book you will ever read on the Oneness Apostolic doctrines.
438 pages of doctrinal dynamite
on the Oneness of God
and the New Birth.
It also presents a sound rebuttal for every major opposing "Christian" doctrine.
You will not be disappointed in the content presented here.
It will set you on fire.
Get it. Read it.
Share it with a friend.

Click here for more details!

This is not a
theological textbook.
This is an awe-inspiring look
at the most profound
divine precepts;
a provocative look at
the most fundamental,
foundational and
universal truths of the Bible.

For many, it will bring a great
revelation of unseen glories
of God and His Word, as well as
being an awesome faith builder!

Here is a close look at
the most important
Bible Truths,
why you should believe them,
and a *special section*
about the most
popular modern deceptions
and why you
should NOT believe them.
This is a very DYNAMIC book!

NOW AVAILABLE
IN PAPERBACK!!
CLICK HERE

Click here for the
KINDLE e-BOOK
(downloadable)

---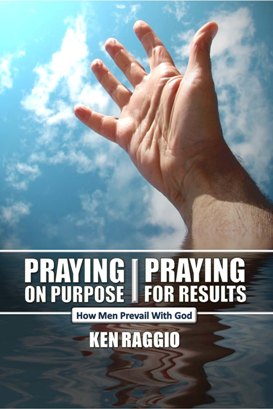 PRAYING ON PURPOSE
PRAYING FOR RESULTS
How Men Prevail With God

*NOW AVAILABLE!*
278 Pages

Here is an extraordinary look
at the business of prayer.

It is an emotional, practical,
and exhilarating study of the
POWER and GLORY of PRAYER.

What makes prayer work?
What makes prayer fail?

Ken Raggio takes a truly unique and up-close examination of all kinds of prayers and praying.

You will NOT be bored!

NOW AVAILABLE!!

CLICK HERE
for more information.


---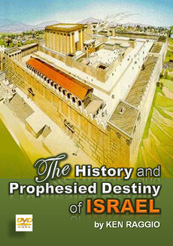 THE HISTORY AND
PROPHESIED DESTINY
OF ISRAEL
1-HOUR VIDEO on DVD!

$20. includes shipping


This video is of an
exciting live presentation.

From the days of Abraham
to this very day,
Almighty God has foretold and divinely choreographed
the steps of His people.

Ken presents an intriguing overview of Israel's history and prophesied destiny that includes
little-known points from the
Book of Ezekiel about the
coming 1000-year Reign of
Jesus Christ in Jerusalem.

Dozens of interesting photos and
beautiful PowerPoint graphics
will show you things in the Bible that you may have
never seen before.

You owe it to yourself to see this video. Available for a modest price, to encourage everyone to see this video.

Show it to your friends, too!



---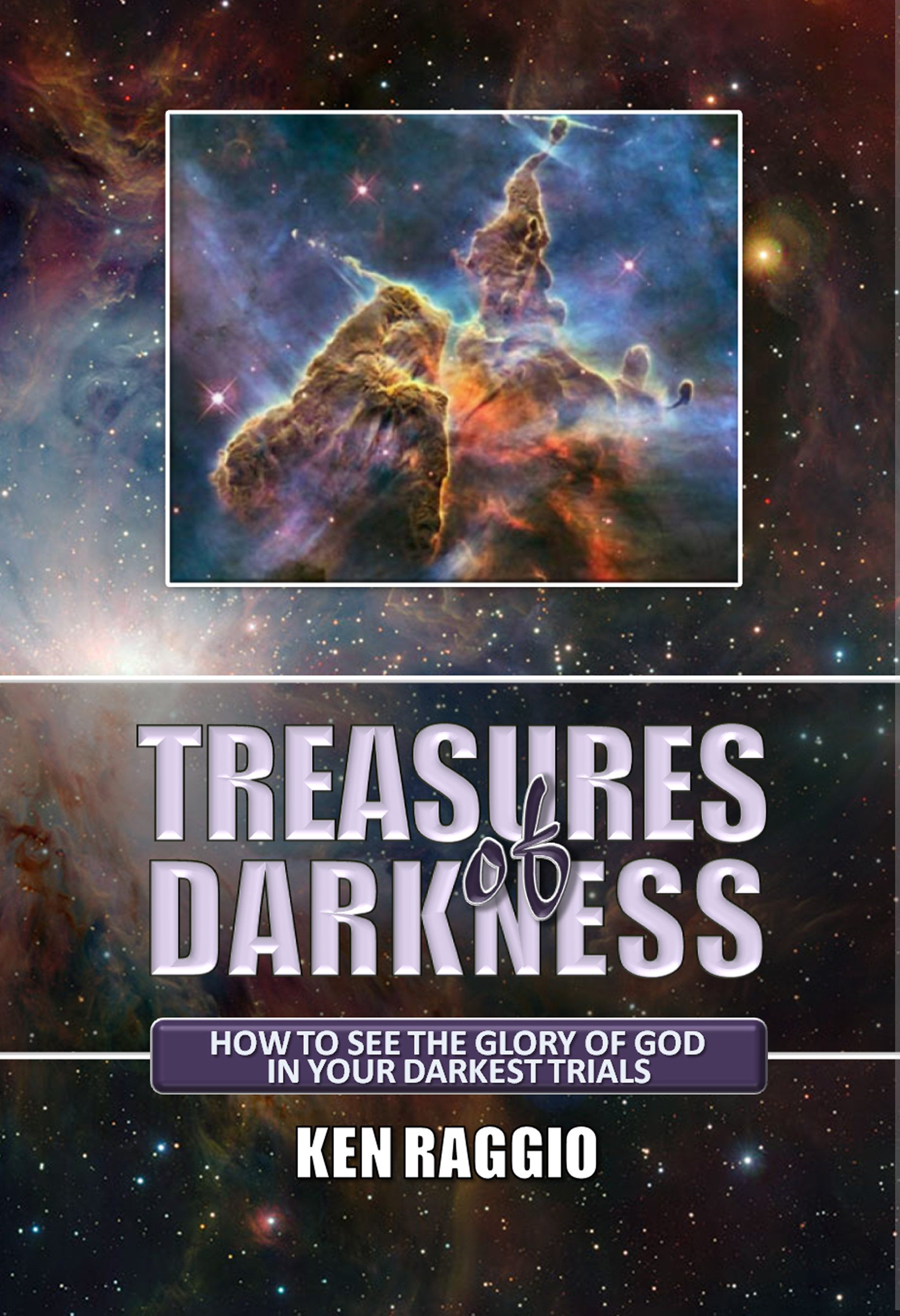 TREASURES
OF DARKNESS
*NOW AVAILABLE!!*

How to see the great glory of God in your darkest, most agonizing trials. God wants you to be able to see clearly in the dark. This book will definitely enhance your night vision. Click here for more information!


---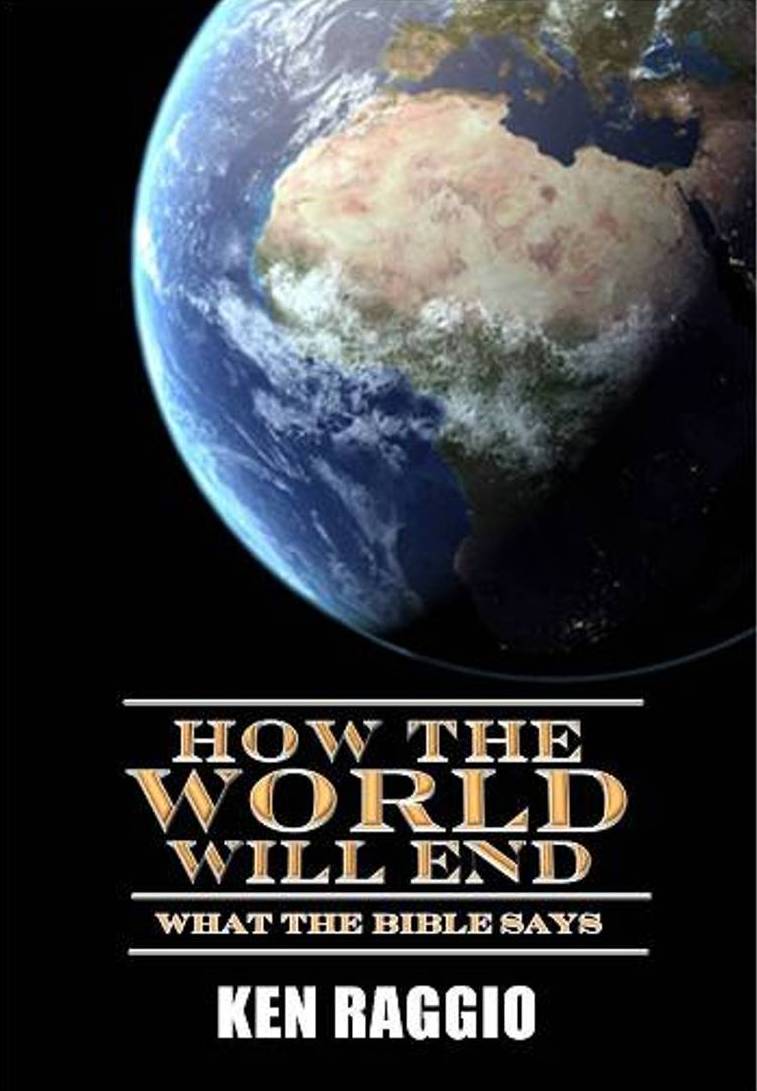 HOW THE WORLD
WILL END
What The Bible Says
*COMING in 2018*

Bible Prophecies foretell
key, major, epic events
from this present time
all the way to Armageddon,
into the Millennial Kingdom
of Jesus Christ, and beyond -
to the eternal Kingdom of God.

This book covers very exciting
Bible prophecies that
most people have never
seen, heard or studied.

It is a must-read!
Eye-popping revelations
of many rarely-discussed
events to come.

You will never again think of
the future in the same terms.
Guaranteed!