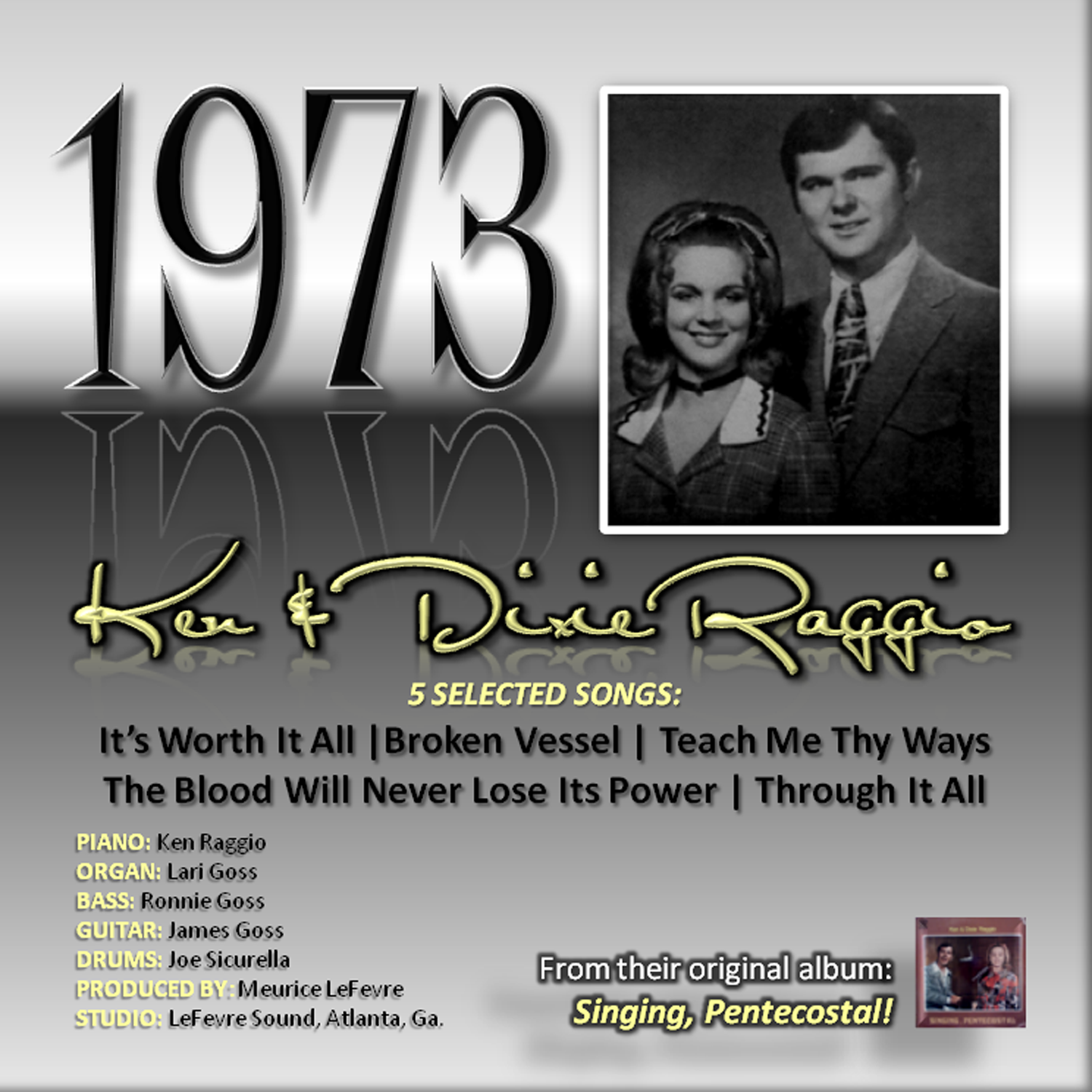 1973 - Ken and Dixie Raggio
5 Selected Songs on AUDIO CD
Only $10 (includes shipping)





5 Selected Songs on AUDIO CD!

These songs are selected from
Ken and Dixie's 1973 ALBUM "Singing, Pentecostal!

It's Worth It All
Broken Vessel
Teach Me Thy Ways
The Blood Will Never Lose Its Power
Through It All

Recorded at LeFevre Sound in Atlanta with
the well-known Goss Brothers (Lari, Ronnie, James) as musicians.

Dixie and I married in August 1972. I had returned from Bible College
to join the ministry staff at a large Assembly of God Church in
Beaumont, Texas. We planned to hit the road preaching and singing
as soon as we married. In April of 1973, we flew to Atlanta and
recorded an album of Gospel music with the famous Goss Brothers
as our musicians.

Over the years, we followed trends of Christianity toward more and more
Ecumenicalism, but eventually lost faith in the entire premise of
Ecumenicalism, because far too much is unbiblical and heretical.
Disillusioned, we left "Christianity" altogether for two years. But in 1983,
after much prayer, fasting and searching the scriptures, we
discovered the Oneness Apostolic Acts 2:38 Pentecostal Holiness
Churches, and knew that what they preached and believed was
the true Bible way. Our story is told in detail in LONG WINDING ROAD.

Dixie went to be with Jesus in September, 2003.
I present these selected songs to you in her memory.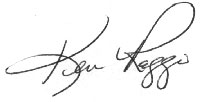 SELECTED SONGS INCLUDE:
It's Worth It All
Broken Vessel
Teach Me Thy Ways
The Blood Will Never Lose Its Power
Through It All

You will enjoy these
classic Gospel songs!

Only $10 - INCLUDES shipping!
(U.S. & Canada only)

Not available anywhere else.

ONLY AVAILABLE IN THE UNITED STATES AND CANADA!
Please do not order from outside North America. (Thanks!)



---
See OTHER BOOKS by Ken Raggio

See MY DAILY BIBLE COMPANION
a 2-Volume, 1488-page
Comprehensive Study Guide
and Bible Commentary.

Return to KENRAGGIO.COM