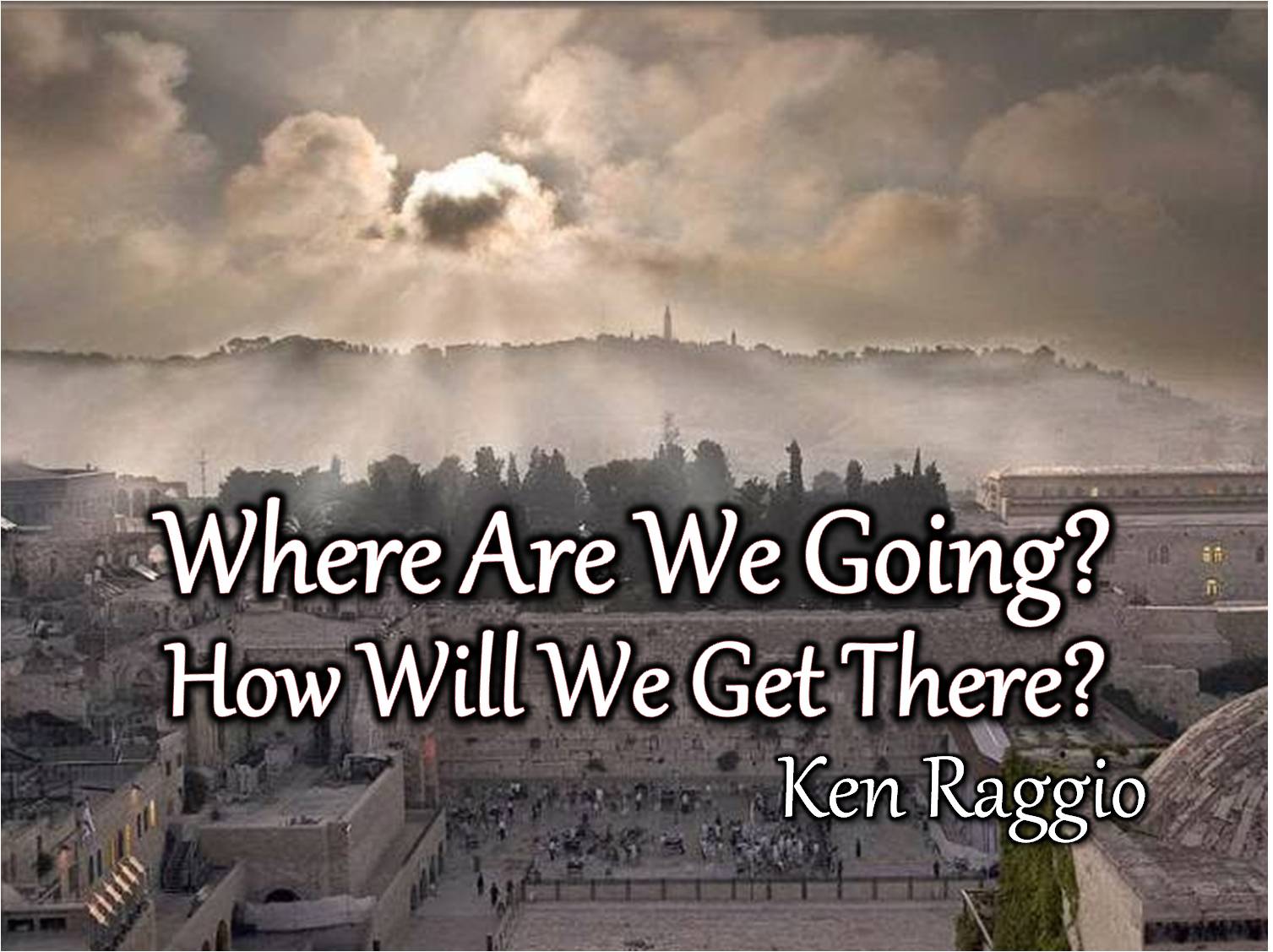 Where Are We Going? How Will We Get There?
A Powerful and Exciting Chronological Overview
of the remaining events in the Last Days
according to the Bible Prophets.

AUDIO CD by Ken Raggio

You will not find a sermon like this anywhere else!
In this live event, I preached a complete overview
of key remaining prophecy events that are soon to occur
according to the Bible Prophets.

It takes a seasoned student of Bible prophecies
to know and understand these subjects!
I know of NO ONE ELSE who presents these topics so concisely,
and with such scriptural authority.
You will get a clear understanding of
WHERE WE ARE GOING, and HOW WE WILL GET THERE!

Only $10 (includes shipping) - Order now!
ONLY AVAILABLE IN THE UNITED STATES AND CANADA!
Please do not order from outside North America. (Thanks!)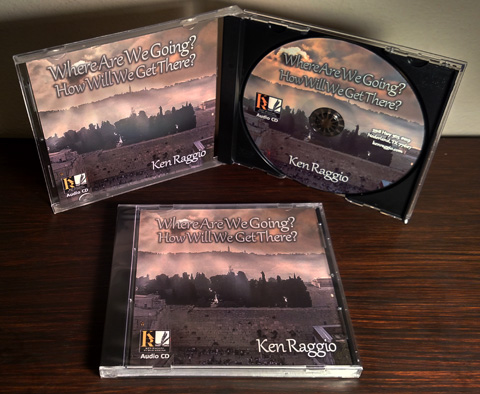 I have studied and taught Bible prophecies for more than 40 years.

In MY DAILY BIBLE COMPANION,
I wrote over 1,200 Bible lessons on PROPHECY topics.

In THE DANIEL PROPHECIES - GOD'S PLAN FOR THE LAST DAYS,
I wrote over 700 pages of clear explanations of God's Plan for the Last Days.

On my website - kenraggio.com -
I have published thousands of pages of prophecy teachings.

This AUDIO CD condenses all that information into one hour-long summary.
You will scarcely, if EVER, hear so much helpful information in only one hour.

This is your rare chance to get an AMAZING introduction to
God's Plan for the Last Days in just a short time.

Don't pass this opportunity.
Order "WHERE ARE WE GOING? HOW WILL WE GET THERE?"
on AUDIO CD right now.
This is an awesome, EYE-OPENING sermon on CD!
You will see things you never saw before!
Listen to it, then share it with your friends,
or order multiple copies to give away.

Only $10 each, and I pay shipping.
Order through the link below.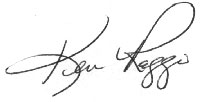 Only $10 - INCLUDES shipping!
(U.S. & Canada only)

Not available anywhere else.

ONLY AVAILABLE IN THE UNITED STATES AND CANADA!
Please do not order from outside North America. (Thanks!)



---
See OTHER BOOKS by Ken Raggio

See MY DAILY BIBLE COMPANION
a 2-Volume, 1488-page
Comprehensive Study Guide
and Bible Commentary.

Return to KENRAGGIO.COM