Welcome! Here is your opportunity to learn about the Bible and the
Gospel of Jesus Christ, via the Internet. My name is Ken Raggio, and
I am trying to reach all major population centers throughout

SYRIA
I offer you a unique FREE DAILY BIBLE STUDY by email.
This is an extraordinary resource where you can learn
the entire Bible step-by-step with a daily mini-lesson!
Please sign up on the form on this page to subscribe while you are here.
You may never see this page again!!
Flag
Damascus
(Dimashsq)
Syria
19.4 Million
Damascus
2.3 Million
Symbol
Aleppo
2.4 Million
Allepo
(Halab)
Syria
Regional Map
Latakia
(Latakiyah)
Latakia
554,000
Homs (Emesa)
1.6 Million
Hama (Hamath)
410,000
Syria
Satellite View
Ar-Raqqah
191,000
Tartus
Harbour on Sea
I want to show you that the Bible, and the God of the Bible, is true.
If you already believe in the Bible, please help me reach others in Syria!
Did you know that SYRIA is prominently spoken of in the BIBLE?
From the story of Abraham at ancient Haran, Syria, to Damascus, where the Apostle Paul was converted to Christianity, Syria is mentioned countless times in the Bible.
Now, even more, Syria plays a huge role in the fulfillment of endtime Bible prophecies. The Euphrates River is mentioned many times in the Bible, and is the prophesied site of a monstrous WORLD WAR that is described in the Book of Revelation.
Several articles mentioned below reveal exactly how Syria will fulfill many ancient prophecies in the near future.
Zabadani
16,600
Bosra
Roman Theatre
Bashar Assad
President
Euphrates
Ar Raqqah
Euphrates
Deis-ez-Zor Bridge
Here are SEVEN AWESOME
BIBLE PROPHECY ARTICLES THAT MENTION SYRIA
for you to read!

The Four Horses of Revelation
Four Spirits In The Euphrates

Islam in the Bible
The Green Horse Prophecy

Seven Trumpets Must Sound
Before Jesus Returns.

The Third Temple In Jerusalem
When Will It Be Built?

Nukes, Nukes and More Nukes
A Bible Prophecy about the Euphrates River

Saddam Hussein
Modern King of Babylon?

The Vatican and the United Nations
Will Rule Jerusalem. That's What the Bible says.

So... If YOU live in SYRIA,
or if you know anyone who has Internet access,
and is living in ANY ONE of these places...

Cities:
Damascus, Aleppo, Latakia, Homs, Hama
Al-Hasakah, Deir ez-Zor, Ar-Raqqah, Idlib, Daraa, As-Suwayda, Tartus

Towns:
Al Qamishli, Nawa, Ar-Rastan, Masyaf, Safita, Jableh, Ath-Thawrah, Duma, Baniyas, An-Nabk, Qusair, Maaloula, Zabadani, Bosra, Jaramana, At- Tall, Salamieh, Saidnaya

Villages
Mokaabara, Kafr Buhum, Albaida, Marmarita, Mashta Al helou, Haba, Rhablee, Sirghaya, Fairouzeh, Zaidal, Jaibool, Qunaya, al-Hwash, Oum Walad, Yabroud, Sadad

PLEASE TELL YOUR GOOD FRIENDS ABOUT THIS WEBSITE!!
The Gospel of Jesus Christ is good for everyone, including:
Every Syria cultural and ethnic group.
Syrians, Arabs, Palestinian refugees, Kurds, Turks, Syrian Turkmen, Assyrian-Syriacs Christians, Armenians, Syriai refugees, Levantine people, Lebanese, Jordanians, Christian Aramaic, all others.

Every Language Group:
Arabic (official), Kurdish, English, French, Armenian, Turkmen, Aramaic, Syriac, Turoyo, Assyrian Neo-Aramaic, Western Neo-Aramaic, all others.

Every Religions Group:
90% Muslim, 10% Christian, Sunni, Alawis, non-Druze Isma'ili, Twelver Shi'a, Armenian Church, Christians, Chalcedonian Antiochian Orthodox, Greek Orthodox, Catholics, Melkite, Armenian Catholic, Syriac Catholic, Maronite, Chaldean, Latin, Syriac Orthodox Church, Armenian Apostolic Church, Nestorian Assyrians, Christian, United Pentecostal Churches, monasteries, Christian Syrians, Jews


Subscribe NOW! Begin receiving free daily Bible studies today!
You can send these Bible studies to your friends, too.
Help spread the Gospel of Jesus to EVERYONE!
If you already believe in Jesus Christ,
especially if you are a minister or a pastor,
I URGE YOU to subscribe to my daily Bible studies.
They will help you learn God's word, and help you to teach others.
Print out these lessons, and share them with your friends,
or teach them in groups or home Bible studies.
Most importantly, they are good for your own spiritual growth!
Unique daily
mini-lessons
teach the
entire Bible
step-by-step!
Sermons and Illustrations for Pastors and Ministers
Not available anywhere else! Click here.


RECOMMENDED READING:


Jesus Christ -
Most Phenomenal Human Who Ever Lived
Can ANYONE compare to Jesus? Who EVER lived like Him?
Compare your heroes. (This is challenging to unbelievers.)
The Resurrection of the Dead
Jesus rose from the dead, proving the dead do live again.
These historical facts demand an answer from you and me.
Jesus' death, burial and resurrection have profound significance.

Why am I living?
If there is NO God, or no life after death, what is life about?
SEE COMPLETE LIST OF ARTICLES ON HOME PAGE

KEN RAGGIO MINISTRIES presents
Hundreds of FREE Articles in all Bible categories.
Many Sermons and Bible Lessons
Salvation - Water Baptism - Holiness
Bible Studies on each book of the Bible
Christian - Pentecostal - Apostolic
Extensive Prophecy Topics
Revelation Explained - Antichrist - Mark of the Beast, etc.
Please print out the articles you see here
and give them to your friends!

I want to hear from you if you are in Syria!
Please write to me at ken @ kenraggio.com and tell me about yourself.
I know that Christian believers have many challenges and difficulties in Syria. I will add you to my prayer list and pray for you and your ministry. Please tell me what you can about any churches or ministers you know in Syria.
I encourage you to return often for more material,
and tell your friends about
www.kenraggio.com
, too!
THANKS!
And God bless you!
Ken Raggio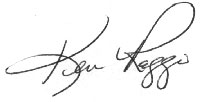 Click here for BOOKS and VIDEOS by Ken Raggio
ALL ARTICLES WRITTEN BY KEN RAGGIO, Copyright 1988-2008
Articles may not be republished on the Internet without express permission.
ALL RIGHTS RESERVED.

http://kenraggio.com
Thanks for coming by!
SEARCH THIS SITE ON ANY KEYWORDS: