By Ken Raggio

2/7/13
According to
Arab News
at arabnews.com, dateline Jeddah, Saudi Arabia, 2.5.13:
"The 56-member Organization of Islamic Conference, the largest Muslim organization in the world, should have a seat on the UN Security Council, said Prof. Ekmeleddin Ihsanoglu, its secretary-general."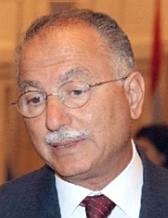 "'One of the important objectives for which I have been exerting a lot of efforts was to have a seat for OIC in the Security Council to represent 1.5 billion Muslims in the world," Ihsanoglu told reporters in Cairo."
The world is witnessing an unprecedented and most-alarming grab for power by Islamic powers-that-be.
Ihsanoglu is arguably the most politically powerful and influential Muslim on the planet.
He was recently nominated for the post of United Nations Secretary General, which will change hands next in 2016 upon the expiration of the term of Ban Ki-moon.
Islam is making dramatic efforts to conquer the United Nations.
That cannot be good news for Christianity or any other ideology or belief system.
I urge you to read my recent article:
Antichrist Rising? Will Powerful Islamist Become Next UN Secretary-General?
For additional information and teaching on this subject, please see this EXTENSIVE article:
Lessons from Daniel Chapter 11 on the coming Assyrian
See also:
Do They Have Armageddon In Mind?
Russia and Turkey Strengthen Alliances
See also:
The Green Horse of Prophecy - Islam
The following articles explain many of the relevant Bible prophecies in detail.
An in-depth explanation of
"Daniel's Prophesied Seventy Weeks"

For an in-depth explanation of the Rapture, read this article:
"When Will The Rapture Take Place?"