Ken Raggio Presents
JESUS To Every Nation!

I am trying to target every nation with the gospel. My goal is to send TODAY'S BIBLE STUDY to subscribers in every nation of the world. I want to teach the Bible to you! This website now has readers in over 236 nations! I am striving to reach every nation and island on earth. So far, people from over 214 nations have subscribed to my Daily Bible studies. If you have not yet subscribed, please do so in the form at the top of this page! You will enjoy the daily Bible lessons.

Please post links to KENRAGGIO.COM on your BLOGS and WEBSITES.
That will be an enormous help!
(Google loves to see referring links!
Your BLOG POST will help more people find this website!)

Help me reach the multitudes with the Gospel of Jesus Christ, and save a multitude of souls. Visit these national websites for more information about each nation.

THANKS!
And God bless you!
Ken Raggio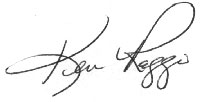 Click here for BOOKS and VIDEOS by Ken Raggio
ALL ARTICLES WRITTEN BY KEN RAGGIO, Copyright 1988-2010
Articles may not be republished on the Internet without express permission.
ALL RIGHTS RESERVED.

http://kenraggio.com
Thanks for coming by!
Afghanistan
Albania
Angola
Argentina
Armenia
Bangladesh
Barbados
Belarus
Belize
Bhutan
Bolivia
Brazil
Brunei Darussalam
Central African Republic
China
Colombia
Comoros
Cote d'Ivoire
Croatia
Cuba
Denmark
DR Congo (Zaire)
Egypt
Estonia
Ethiopia
France
Georgia
Germany
Guatemala
Honduras
Hungary
India
Indonesia
Iran
Iraq
Israel
Japan
Jordan
Kazakhstan
Kurdistan
Kyrgyzstan
Laos
Madagascar
Malawi
Maldives
Mexico
Mongolia
Mozambique
Myanmar (Burma)
Nepal
Nigeria
North Korea
Pakistan
Paraguay
Peru
Poland
Qatar
Romania
Russia
Saudi Arabia
Somalia
South Korea
Sudan
Syria
Tajikistan
Tanzania
Thailand
Turkey
Turkmenistan
Uganda
Ukraine
Uzbekistan
Vietnam
Yemen
Zimbabwe

Target Cities and States:
Alabama
Birmingham Metro
North Dakota
Rhode Island


MORE TO COME!